10 Awesome Music Streaming Websites
Long gone are the days when we would have to insert a compact disc into a gadget in order to hear the music we love. Now all we simply have to do is open our internet browsers and access a streaming application and keep it open in the background as we work.
Of course, now there are so many different music streaming applications that it's hard to sort through them. Many people just get stuck using one and don't bother to see if there are ones out there that suit their personal tastes.
Below I've tried to gather ten of the best music streaming websites out there. Please feel free to add your own favorites in the comments!
Grooveshark
Grooveshark, in my opinion, consistently remains the best online music streaming website. It has a combination of radio stations that offer a great selection of music, and it allows users to save their favorite music into a cloud-based library. The basics are free, but you can upgrade your account in order to avoid ads and access the mobile apps.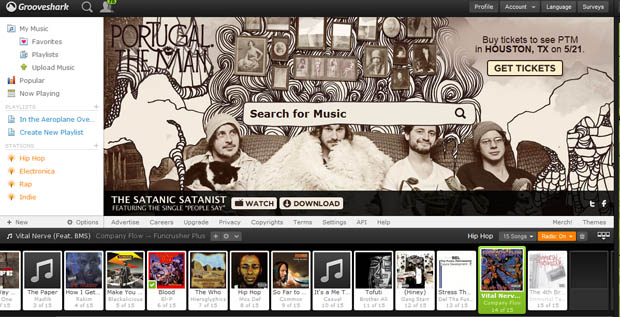 Last.fm
Last.fm allows users to select one of their favorite artists, and then it plays music based on those preferences, using its various algorithms of tracking similar kinds of music. You can train the station to not play certain songs or to play more of another kind of song. As the music plays, Last.fm runs a slideshow of images of the artist or band in question. And, fortunately, it's a free service, and it also has many other cross-platform versions that allow you to take it with you!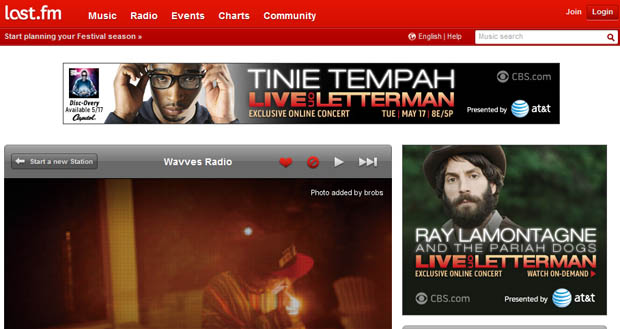 Pandora
Pandora is similar to Last.fm in that it allows users to stream a radio station based on the kind of music or an artist or song that they like. Its interface is also very intuitive and looks great on the screen or in the background of your desktop. My only quibble with Pandora is that I found it repeated a lot of the same songs; it's library didn't seem as extensive as that of Last.fm, but that might have just been my personal experience.

Jango
Jango is another great internet radio streaming application, and it's especially unique because it allows users to share the station they created by simply copying and pasting the target url or sign in with Facebook. That way you can give updates about your great music tastes!

Pure Volume
Pure Volume is a little different sort of music service; it's actually designed with emerging musicians and artists in mind. Anyone with a band can upload their songs to the database. What does this mean for the listener? Well, it means that you have access to a huge amount of new music by unknowns, so if you're someone who prides him- or herself on having incredibly refined taste in music, then this is the place for you!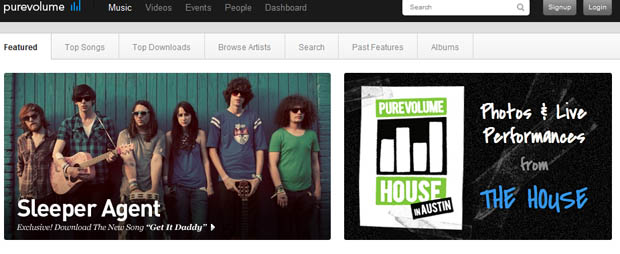 The Hype Machine
The Hype Machine is a great concept that keys off of the very busy world of music blogging, which has really helped independent music take off in the past ten years. Basically, this website aggregates all the recent posts on music and songs from the music blogs in its directory and then allows you to stream the music as you read blog posts about it. You can create an account and customize the blogs your feed reads.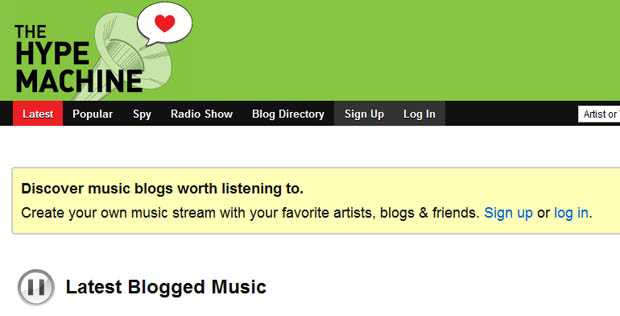 Mugasha
Mugasha is a community of DJs and radio shows and mixes that allows you to put together your own radio station; think of yourself as a producer who can hire these DJs to stream their shows for you. What's really great about Mugasha is that it's made up of a huge international community, which makes the music in its libraries one of the most diverse collections I've seen yet.
The Sixty One
The Sixty One is a beautifully designed site that randomly scrolls through all of the music by the new independent artists that have joined this community. You no control over what song is next, really, though you can hit arrows to skip songs or go back to them. You can also 'like' a song or share it. Basically, this is a great site if you're interested in discovering new voices. Visit it if you have a yearning for the new.

Blip
Blip is a web app that puts the DJing in your hands. They've cleverly branded the site in such a way that it actually makes you feel like you're DJing for an audience. It's a music site that combines streaming music with a social network. On Twitter you have followers, and on Blip you have listeners, and the kinds of music you 'Blip' determines how popular you become as a DJ. Sign up and get spinning!

Google Music
No one knows very much about Google Music right now, but you can bet that if Google brings to this project the same keen insight and innovation they have for past projects, then this will be a huge improvement. Essentially, it seems to be a cloud-based service that keeps all your music accessibly from any computer or mobile device on which you've logged into your Google account. I've requested my invite already!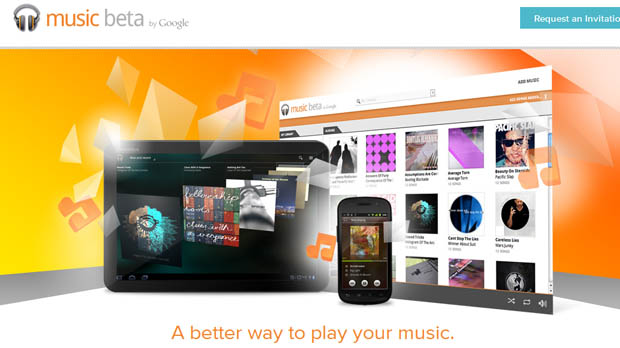 About Author:
Mariana Ashley is a freelance writer who particularly enjoys writing about online college. She loves receiving reader feedback, which can be directed to mariana.ashley031 @gmail.com.