10 Free VPN Servers For Your Websites
VPN bring security to an insecure network. It additionally allows you to access private local networks from anywhere. VPN solutions help support remote access and private data communications over public networks. These further help you browse different sites without revealing your IP address. Here is a list of 10 free VPN servers that can come in handy for your private browsing need.
1. CyberGhost: CyberGhost VPN replaces the externally visible IP address that users have received from their provider. When the users dial up to connect to the Internet, with a CyberGhost VPN IP address. It uses the 1024-bit SSL encryption to connect and AES key for actual communication.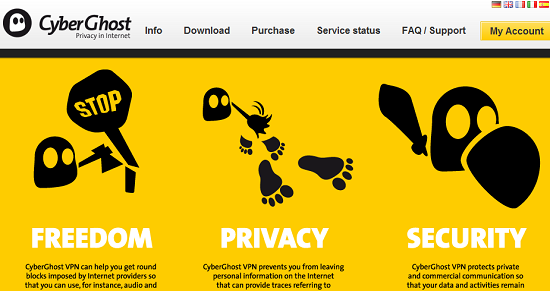 2. UltraVPN: This is an open source independent VPN solution based on OpenVPN. It ensures that surfing is safe and anonymous. This provides encrypted traffic using SSL and anonymous. To use this solution you will need to sign in, however, you do not need an IP address.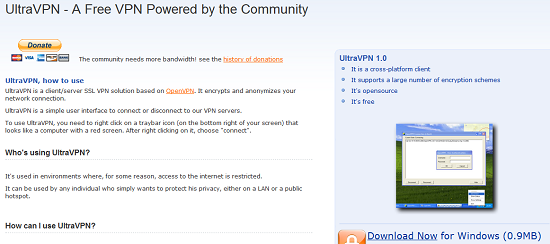 3. Anchor Free HotSpot Shield: It provides secure web session with HTTPS encryption. It hides your IP address, and helps you access you access all content privately without censorship. It works on both wireless and wired connections.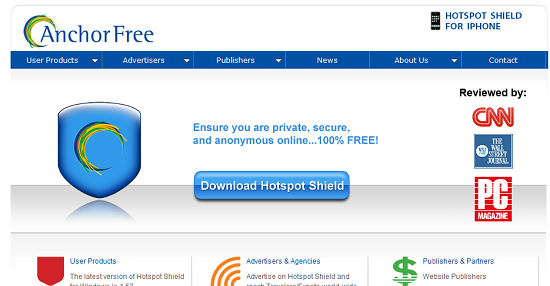 4. PacketiX.NET: Lets you test the VPN using a client, though the product is not entirely available for free. The encryption is performed using digital signature. The protocol is SSLv3 and the user authentication by PKI is also available.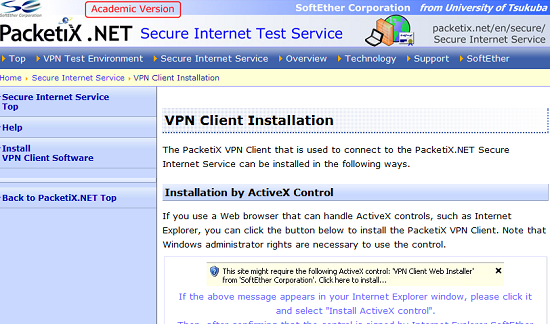 5. VPN4All: VPN4All is available as a trail version for free with a limit of 50MB bandwidth. It is also available at a charge of $9.95 a month. It provides security with encrypted internet. It also provides 24×7 live support. It allows you to change IP from Fixed IP to Dynamic IP with just one click.
6. Your Freedom Free VPN: This solutions allows you to have 10 concurrent connections. However, it comes with a limitation of 64kbit/s throughput. Additionally, it also has a time limitation of 1 hour of continuous use. However, in terms of ease of use, there is no doubt that this solution is definitely a very effective on.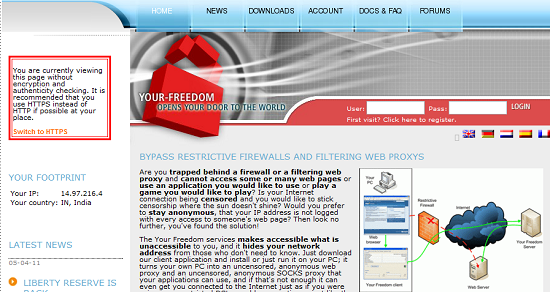 7. HideMyAss: It is a free and secure proxy that is very efficient and certainly easy to use. It also has a paid version that offers a 30 day money back guarantee. It provides SSL encryption that makes the browsing even more secure than other sites.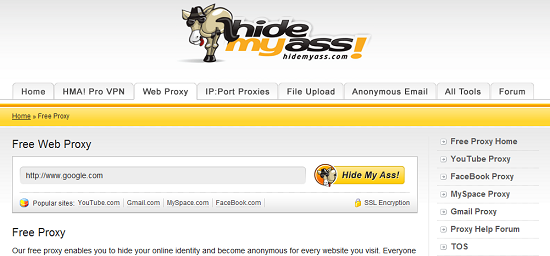 8. Hide-my-ip: It allows you to surf anonymously, and provides a 14 days trail. It is easy to use, provides anonymous web surfing, and advanced application support. HideMyIP provides the OpenVPN standard with an easy to use software application.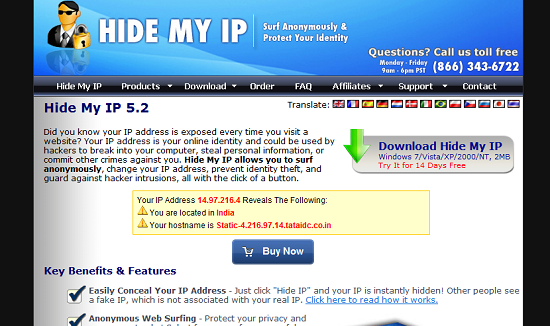 9. OpenVPN: This is a free and open source software application. It can be used on both Windows and Mac systems. SSL/TLS security is used for encryption. Additionally, it is capable of traversing network address translators (NATs) and firewalls.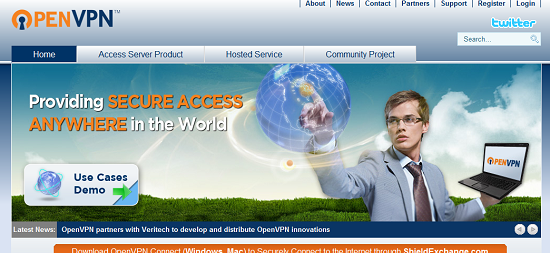 10. VPN Reactor: It provides free PPTP that helps your OS act as a VPN Reactor. It does not provide any new software. The VPN Reactor has a small network of servers with no option to switch servers. However, it is important to remember that PPTP is not as safe as the OpenVPN option.