10 Resource for Solving Windows Related Problems
As a Microsoft Windows user there could be times when you are stuck and require assistance on how to fix a certain issue. There are scores of other websites that also provide solutions and workarounds. Here is a list of 10 resources or websites that you can use, should you require assistance.
1.    Microsoft Support : This is Microsoft's website that provides solutions and workarounds for common issues that Windows users might face. This could be considered the first website to look through for Windows related issues.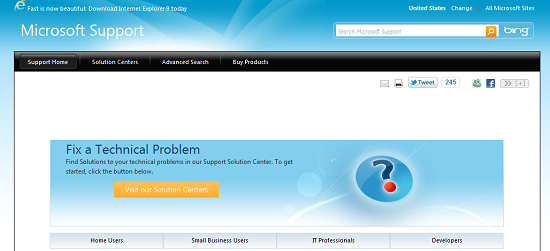 2.    Office Help : This offers support, solutions, how-to, and workarounds for all kinds of tools and issues found related to Microsoft Office. This includes issues with tools like MS Word, MS Excel, MS PowerPoint.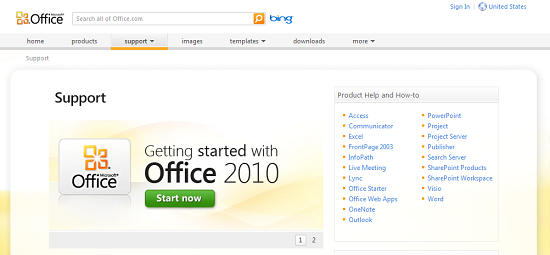 3.    Win Help Online : This website was started by a Microsoft MVP in 2003. It provides, troubleshooting information, quick fixes, and workarounds to issues found in Windows. It aims to provide productivity tips and help.
4.    Microsoft TechNet : It provides information on Microsoft products, tools, and different topics. It also provides software downloads and options to troubleshoot. It also has forums and blog posts that can be used to as learning options.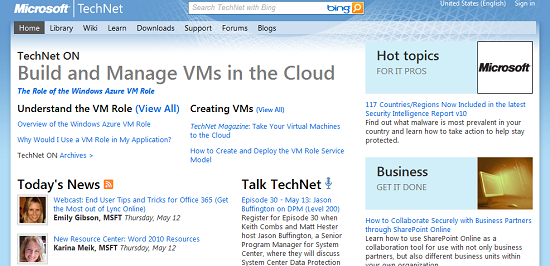 5.    Windows Secrets : This is a site run by some of the big guns and experts in the IT sector. It provides newsletters, conducts polls and provides search options for people to troubleshoot on Windows-based issues.
6.    About Windows : About.com has been a good source to learn about different technical and non-technical subjects. Its Windows section provides updates and troubleshooting, in specified tabs for Windows, Windows XP, Windows Vista, and Windows 7.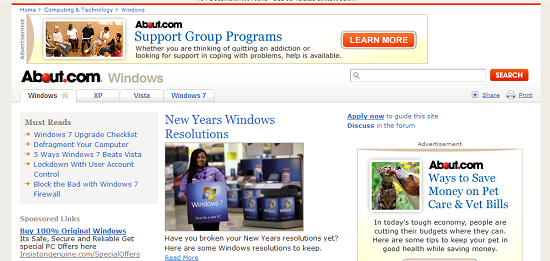 7.    Tek Tips : It contains important information on troubleshooting, options to search for information and also provides whitepapers on Microsoft Windows and its related issues. This site is effective for experienced users rather than for beginners.
8.    Tech Guy Forum : This is a site primarily for beginners and intermediate users. This site provides a library of resource that you can search through and provides forums that discuss different tools and products.
9.    Annoyances : It claims to be the most complete collection of information for users, created by users. Users can easily navigate between the different sections of information provided or alternately search for particular information.

10. Computer Hope : This provides some useful tips and troubleshooting information on computer related problems in general and Windows related problems in particular. It has active forums and a directory of resource that can be very useful.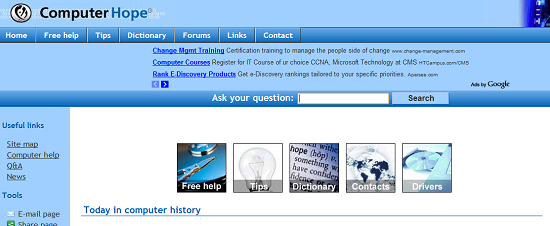 Though not currently displayed in this list Kelly Korner and Windows XP MVPS are also good sources for information on Windows XP in particular.