10 Tips to Strategize Your Career Move
In simple terms, the skills you possess to manage your career are called Career skills. Career management is an ongoing process that we do as long as we are working in our lives. It is very similar to managing our finances by making key investments in our careers. Some of the key career skills that each of us should possess and make use of to ensure we are having successful careers are: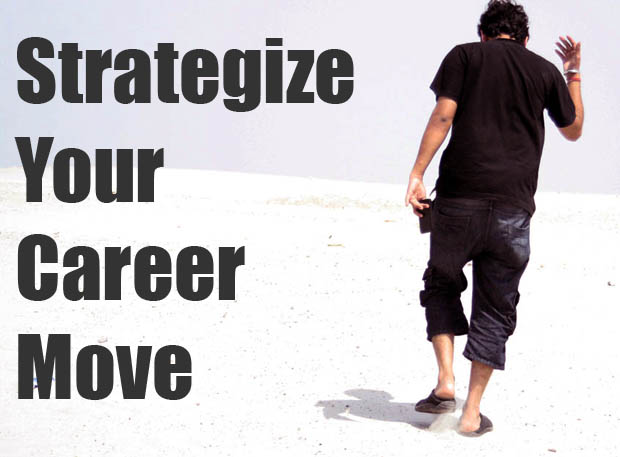 Direction of your career: Each of you may have a certain set of interests that you would like to pursue for long term. Understanding why and what you like to do and how it benefits you by choosing it as career are some of the thoughts and areas that you need to explore.
SWOT analysis: Firstly SWOT stands for Strengths, Weaknesses, opportunities and Threats. This is one of the most powerful tools that can help you analyze what your strengths are and utilize it to the maximum, realize where the opportunities lie and explore them, work on your weaknesses and strategize to eradicate the threats.
Taking up psychometric tests: Psychometrics tests are an excellent method of bringing peoples' hidden traits to the surface. Though person's attitude, reasoning, motivation can be judged personally with questions and introspection, you could run the risk of being judgmental or biased. However, psychometric tests are used to help give an impartial analysis.
Networking: Networking means getting acquainted with people. This helps you know other's varied interests, share information, and so on. Networking also helps you work efficiently using others experience, improve interpersonal skills, adapt to changes quickly, and so on. Importantly, it helps you get first-hand impressions on the different career options available.
Financial knowledge: Financial accounting is an inevitable part of your career. Financial decisions, profit analysis, cost sharing, and so on may take some amount of training to understand but with a little practice and experience you can easily become well versed with accounts and further your career growth with this knowledge.
Progressing in your career: Choose a role that factor in the goals and plans that you have drawn for yourself. Become noticeable through your work and capabilities, build a solid network, upgrade your skills periodically, highlight your achievements, and accept new and challenging roles. These steps will surely help you in progressing your career.
Managing various career stages: At different stages in your career, whether you are starting a new job, going up the job ladder, or looking for a job, ensure that you individually manage them effectively. Ensure that you have enough information on the current scenario, work towards a plan, and stay up-to-date on information and technology.
Be a mentor: Mentors guide the mentee professionally and personally, to grow. By being a mentor, you get an opportunity to enhance your leadership skills, enhance interpersonal and communication skills, and receive immense job satisfaction by helping another person. Being a mentor also opens your outlook to new experiences and forms mutually beneficial relationships.
Balance your work and life: It is important to give complete attention to your progress at work. However, it is equally important to ensure there is a balance between work and personal life. Just like work, your personal relationships and interests require time and attention. With no balance you run the risk of an early burnout.
Overcoming challenges: Challenges are opportunities for growth and learning. When your plans do not work out with the results you want, your ability to come back with renewed interest and vigor counts. Track your learning and refrain from repeating the same mistakes again. Develop tactics to stay strong and healthy body and mind.