15 Best Android Applications for Daily Use
You don't need any introduction for most popular and fastest rising mobile OS from Google. I have already shared some 30 odd android applications and tips to build android applications but here are 15 best Android applications that i use daily on my Samsyng Galaxy S:
This app make easy to stay connected with friends. With this app you can share status updates, chat with friends, check out news feed easily, review upcoming events, look at your friend's walls and user info, check-in to Places to get deals, upload Photos, share links, check your messages and watch videos. With this app you get in touch with your friends and share anything.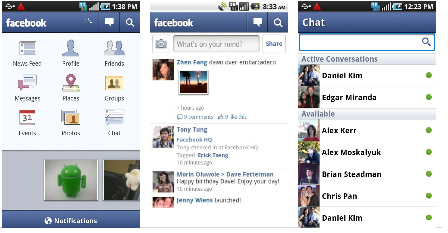 Foursquare help you to explore world around you and keep up with friends, get insider tips and unlock discounts and rewards.With this app you can easily tell your friends where you are, share pictures and get insider tips. You can also look into updated features of FourSquare together with hands on video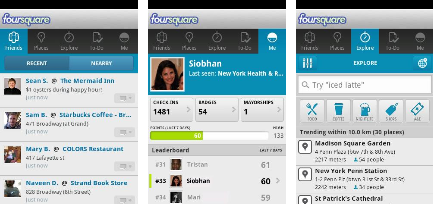 Gowalla is a social travel guide that makes it easy to keep up with friends, share photos, highlight your favorite places and discover the world around you. Gowalla is the easiest way to share places you go with friends.it's like available EVERYWHERE, so you'll be able to record and share your adventures no matter where you go.
Check in and share your highlights at local eateries, bars, theaters, retail stores, boutiques, parks and more. When you do, you'll pick up unique pins and rewards, adding to your Passport along the way. We'll even help you to track the states, provinces and countries you visit. And with our Faceook, Twitter, Foursauare and Tumblr integraion, you can share our favorite places and photos with everyone. Check out hands on video of Gowalla for android with updated UI.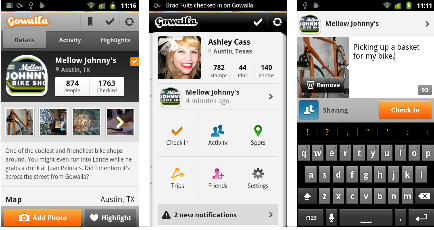 This help update information on what you're watching on TV. Use Miso to check-in to what you're watching and earn points & badges. Add your Facebook & Twitter accounts to share & connect with friends. With this app you can also see what your friends are watching in your Miso stream, like & comment and you can also chat about shows.
This app help you to read newspaper, magazines, news sites online. With this app, you can also find news from Times of India, Dainik Bhaskar, Dainik Jagran, Malayala Manorama, The Hindustan Times, Mathrubhumi, The Telegraph, Samachar, Sakal, Mid Day and many more.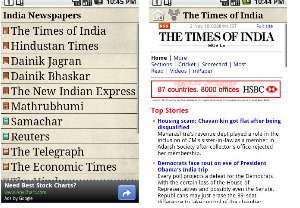 This app help you to edit and share photos anywhere and you are able to access all of them on Photoshop.com. This app offer you to edit and share photos virtually anywhere. With this app you adjust color, add artistic effects and access all your photos, videos directly from your free Photoshop.com account. Checkout the detailed features and demo of ADOBE PHOTOSHOP EXPRESS for Samsung Galaxy Tab.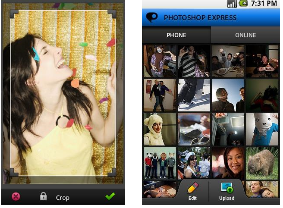 This app offer you to take snapshots (screen-shots) of phone's screen without any need for signing your application or having privileges (root) access to the Android system.By using, SdCard, this application also store screen-capture image.
This app help you to create list of all apps with notes on your Android mobile phone and in one touch you can send it to all of your friends. This app makes it easy to share apps using several different methods.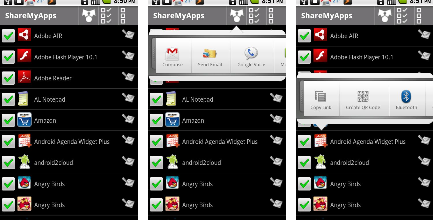 Thinking Space is a Mind Mapping application for Android which helps you to create, visualize thought maps and help you to organize your activities & plan your ideas. This app is a portable mind mapping tool and great for study, meetings, tasks, planning, etc.
Speedtest.net is now available as free Android application without advertising. Use it to measure the network speed of your Android device. In a day, over one million tests performed and now it becomes ultimate resource for bandwidth testing and related information. Check out the demo of Speed Test on Samsung Galaxy Pop CDMA mobile.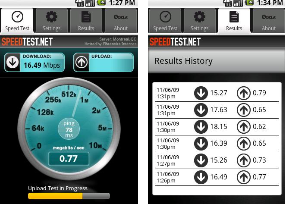 TaazzaGo is a local app which means it works only in India – News, Deals, Movies, Weather and Yellow Pages. This app help you to discover many things around India like news from leading newspapers & blogs like Times of India, Deccan Herald, deals from Snapdeal, Dealsandyou, Groupon. It also shows Local restaurants, yellow pages, event updates and weather forecast.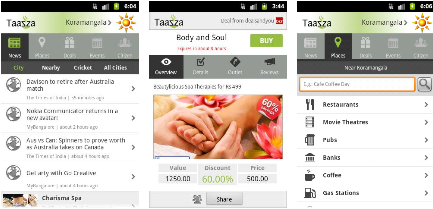 12. TweetDeck
TweetDeck is a social browser for Twitter, Facebook, Foursquare and Buzz which offer you to stay in touch with what's happening on Twitter, Facebook, Foursquare and Buzz.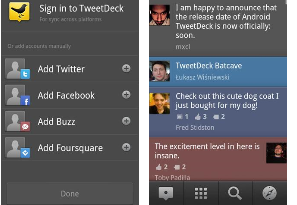 Follow your interests: instant updates from your friends, industry experts, favorite celebrities and what's happening around the world.This app offer real-time search reveals breaking news, etc.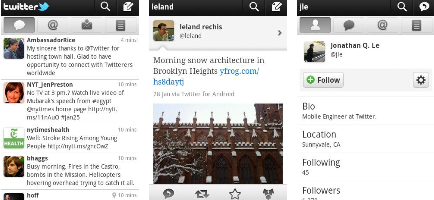 WhatsApp help you to say goodbye to SMS because WhatsApp Messenger – smartphone messenger is available for Android, Blackberry, iPhone and Nokia phones. WhatsApp uses your 3G or WiFi (when available) to message with friends and family. Switch from SMS to WhatsApp to send and receive messages, pictures, audio notes and video messages.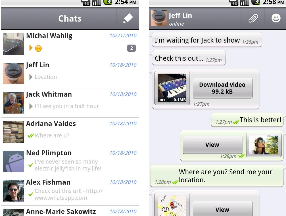 Write new posts, edit content, and manage comments on your WordPress blog. WordPress for Android is an Open Source app that empowers you to write new posts, edit content, view stats, and manage comments with built-in notifications. WordPress for Android supports both WordPress.com and self-hosted WordPress (2.9 or higher) blogs.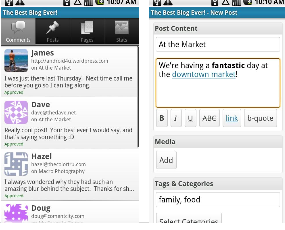 If you use any of the other useful application then feel free to share it in comment section!