36 Productive Facebook Applications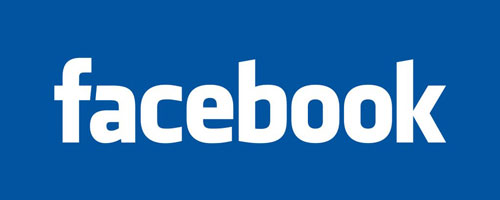 Lots of productive things available in web but inside facebook you will get thousands of productive applications which brings the same features in different platform. When you need to use twitter, you shouldn't leave the facebook — you can use twitter's all features from facebook and as well as other applications doing the same things. Even when you're taking backup you can do it from facebook.
Given below a random lists are available, let's see…
FriendFeed: FriendFeed brings open and friendly ways to track your friends activities to somewhere else.
Professional Profile: To making business networks or inside facebook you can try professional profiles applications.
Zoho: Zoho which brings easily ways to create, edit documents, spreadsheets and so on without leaving facebook networks.
SplashCast: Inside Facebook, you can use SplashCast applications to share multimedia.
Books iRead: What books have you been read? why don't share with other friends and find out what other people reading.
Divshare: Faster and free file sharing websites which is shareable and usable from facebook.
Box Files: Box.net which giving one giga byte free space and they have paid version too. You can get access from Facebook dot com.
Last.fm: Easy to share music by using Last.fm stations from your facebook.
Ma.gnolia: Share or bookmark web pages by using Ma.gnolia social bookmarketing websites.
Notecentric: Meet with your classmates by using Note-centric and share your notes too.
Webinaria Screen cast Recorder: You'll be able to record and share video using this app.
Documents: Easy to share, create, make it collaborative and editable by document facebook apps.
Visual Bookshelf: Make a catalog of your favorite books by using visual bookshelf.
SlideShare: Get the taste or slideshare features inside facebook. If you have some fantastic slideshare why don't you share with others?
Picnik: Edit your photos in facebook by using Picnik.This application will let you edit photos within Facebook.
Picasa: Google's service and competitor of flickr which brings easy to upload, re-size and shareable features in facebook.com
MyRSS: You can start to share your RSS feed and read your favorite websites inside facebook.
Translations: Using this applications you can translate, review, and vote onto others.
DoResearch4me: To make any research you may try this applications which is easy to find information from facebook applications.
Dictionary – Word of the Day: By using this dictionary facebook applications, you can learn a new words every day and it's easier and memorable too.
Zen Habits: Get the Zen Habits app on Facebook, and you can share posts from the blog on your profile.
Wikiseek Search: Without leaving facebook you can find or search on wikipedia and get results through facebook.
Goodreads: Goodreads influencing to organize readings, discuss literature and so on by using this Good reads facebook applications.
Google Reader: Why don't you share with your friends and faimliy? What you're reading everyday by using Google reader apps and now you will get access from facebook. Show your shared items on your facebook friends.
30 Boxes: You're fan of 30 Boxes then why don't your updates the calender on facebook.com.
MyLists: Easy to create list by using MyList applications from facebook
BookTag: Tag system brings to make you life easier and you can tag loan books out and keep track easily.
kwiry: If you forget something in short time, you may try kwiry which will help you inside facebook.
To-Do List: To-Do-List brings faster experiences and keep up-to date by using to-do-list inside facebook and whatever it's working great to increasing productivity.
Books: What books have you been read? Easy to track those books, current reading books, lists, books rating system and much more things.
GCal: GCal brings Google Calender applications where you can input your events dates and you can do everything from facebook.
Notely: Whats to organize your calender, assignments, notes and more — try Notely that makes your life faster and easier to input everything with the use of this facebook applications.
Upcoming.org: By using upcoming events you can stay up to date about the coming events — no ways to miss it.
Twitter: Twitter and facebook integration brings better experiences — without using facebook you can change your status and directly you can do the same things inside facebook.
Digg: Easy to share your web contents and tell the whole worlds by using Digg applications from facebook and also read most recent fiv popular shares list.
del.icio.us: Share and view your bookmarks on del.icio.us on Facebook as well by using this application.
If you wants to share more productive applications, let us know by comments.