5 Things You Didn't Know You Could Do With Your Printer
People nowadays use printers to print their documents or spreadsheets. They can also print images copied from the web. Little did they know that their printers can do a lot more. The following are the 5 great ways one can maximize the use of their printer.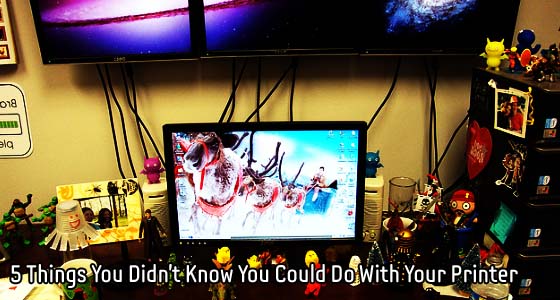 You can print photos – the one's you took yourself or the shots that include yourself in it and print it using a special photo paper and by clicking the "photo" setting in your printer for your printed pictures to appear like they're professionally developed. There are many available cheap printer cartridges in the market so printing photos would be less expensive.
Your printer can serve two or more masters. By setting it up with a network, wireless printing is now ready for utilization and everyone else in home or office with computers can avail of this benefit. Just make sure you have installed the printer in your computer by following some instructions and you are connected to the internet.
If you are a business-minded person or if you have an existing business, you can make your own letterheads in the computer and print it so that when you send communications to your clients or customers, they'd see your business name and other information about your business right away.
Kids would surely love colorful things that are spilled out by your printer. Use your creativity by doing something colorful for your kids, like making a storybook for them and surprise them when they get home.
Sometimes, exposing the eyes to the computer monitor is not so good especially if you got eye problems like dryness or irritation. If you are reading an interesting article on your computer screen, why not try printing it? In this way, you already avoided some more exposure from your computer; you can also compile these printed materials and save it for future references.