5 Recommended WordPress Hosting Plugins for SEO
SEO can be extremely baffling for blog writers, whether for a newbie or for gurus. The major search engines check out what's happening on the weblog since WordPress happens to be set up in a search engine friendly way. Nevertheless you can find truly beneficial plugins that can make life for bloggers less difficult and it in addition enables you to rank better. The SEO extensions underneath are what I look at the ones that ought to be set up for each and every weblog you host. Regardless of what subject you concentrate on.
1.All in One SEO Pack
The All in One SEO Pack is included in every list you find and with good reason. It allows you to configure your page titles, Meta tags and keywords as well as descriptions for either your whole blog or for individual page by individual page. Another advantage of this plugin is that it is compatible with other WordPress plugins and every beginner can handle it.

2.Permalinks Moved Permanently
A lot of bloggers choose a wrong permalink structure at the beginning of their blogging career. Once you have gathered a few experiences you might notice that the structure needs to be adapted and changed. Herein lays a problem. If you manually change your permalink structure your traffic will come to a standstill until your site is indexed again. This could take a while. This plugin is similar to the Redirect plugin that is also available from WordPress but rather than redirecting traffic it manages your permalink structure.
3.SEO Smart Links
SEO Smart Links is important as it helps you to interlink your subpages to one another. All you have to do is predefine keywords that the plugin should link to other articles that focus on similar subjects. This doesn't just help your readers to find other relevant posts but it also helps Google to see how well structured your blog is and will eventually turn into a better ranking.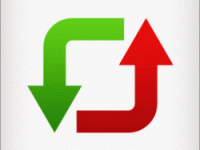 4.Nofollow Case by Case
The Nofollow Case by Case plugin allows you to decide which comment links, comment author links, pingbacks and trackbacks should be allowed to be follow and which should stay nofollow. As all comments are by default nofollow this plugin might come handy if you are a new blogger that wants to attract more traffic and encourage for readers to comment. This plugin should be configured as it otherwise converts all your nofollow links to follow links.
5.Robots Meta
Search engines crawl and index all your pages of your blog. When this occurs, it can happen that it creates duplicate content which you don't want as Google could punish you for it. The Robots Meta plugin allows you to select which sections of your blog Google should crawl.
Akismet (Bonus)
This Plugin is from the makers of WordPress, and although it doesn't have that much to do with SEO it is always on top of my list no matter what list I create as it is so handy that ever one should have it installed as it protects your blog from comment spam and pingbacks and trackback that you don't want.


I hope that with the above SEO extensions you'll be a lot faster and more successful in your blogging. For further questions and suggestions don't hesitate to contact me.
About Author:
Margaret Saunders is a part time webhosting consultant for IXwebhosting a Web Hosting company based in Ohio.