5 Tracking Tools to analyse your Social Media Stats
Now a days social media is a wide industry which is rising everyday and tracking social media is not an easy task because you don't know how much content is created in a day? Social Media monitoring depends on listening and responding back to social channels. There are many tools which allow you to monitor end-to-end solutions by offering a real time Analytics. In addition to this, these tools offers you a unique way to grow your business easily. In this post I'm sharing 5 social media monitoring tools which allows you to track statistics of any product/brand.
Radian6 is one of the most popular tool which has integrated workflow, alerts, sentiment, monitoring across blogs, forums, news, Twitter and many more. The best thing about Radian6 is that it tracks keywords across all types of social media, monitoring everything from location to sentiment and offers real-time data in dashboard.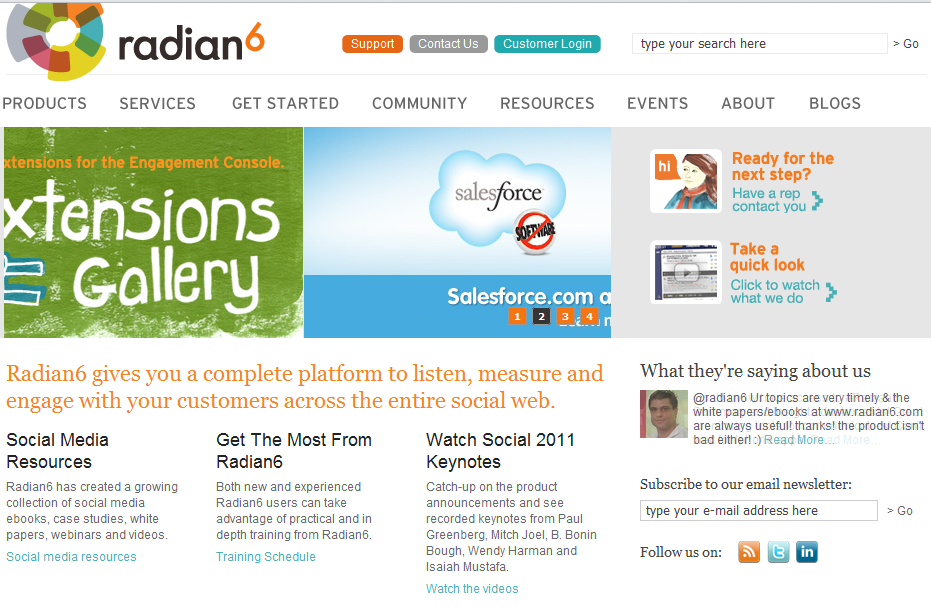 This is one of the world's leading tools for monitoring and capturing social media. This tool operated on per keyword pricing model which means that client defines keywords (brands, topics, people names, products) and receive reports and brand summaries.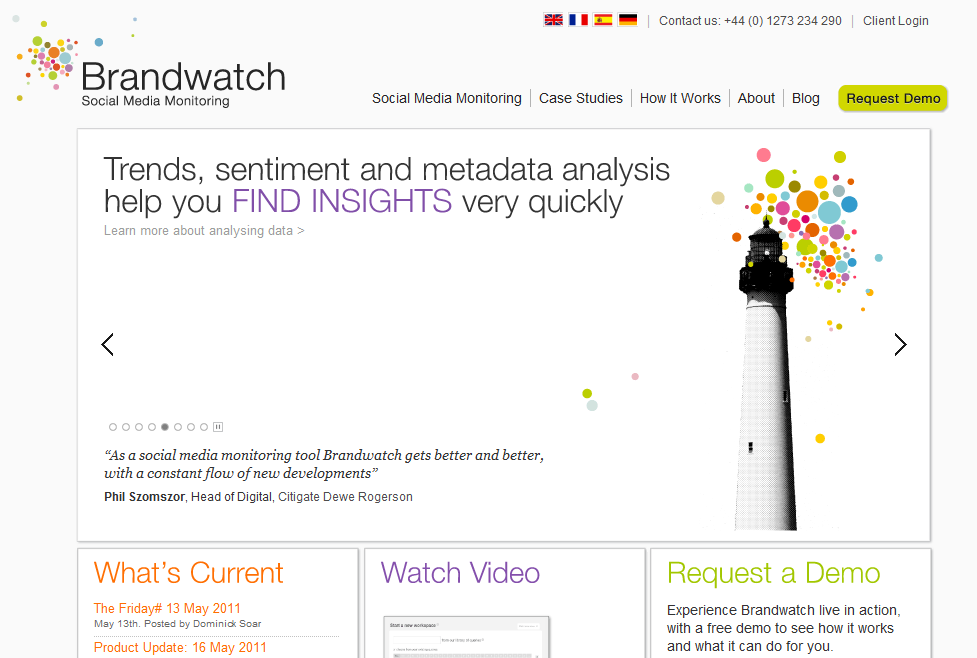 This tool offers you to grow your social media and convert social connections into customers. This tool is integrated with Twitter, Facebook Fan Pages, Linkedln, Foursquare, Gowalla and other networks. In addition to this,this tool offers contact management, competitive insight, lead generation, reporting Analytics and many more.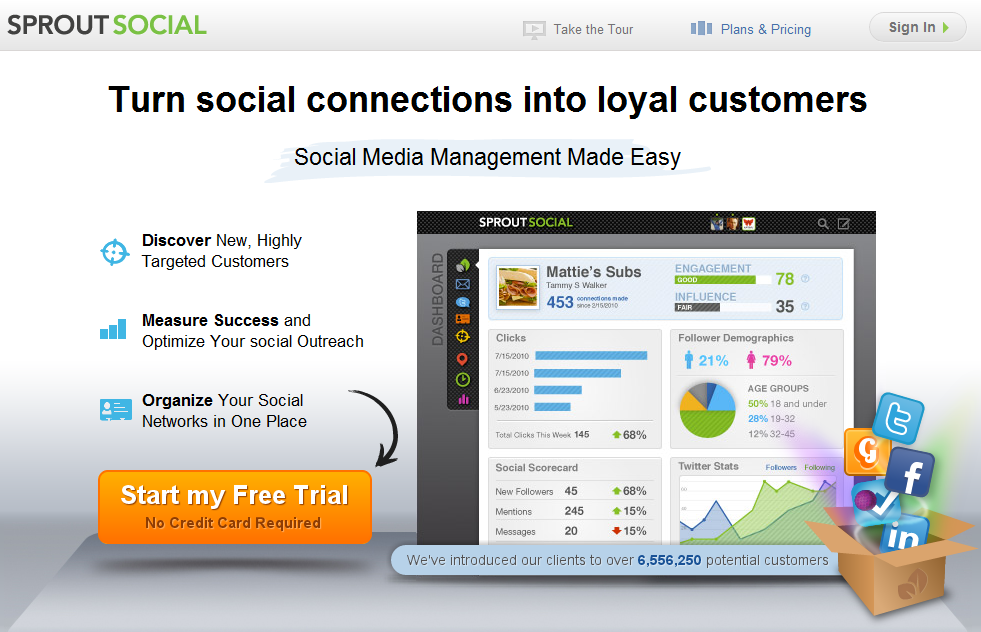 This tool is handy when you want to track what is being said about you on internet. Trackur scans millions of web pages – including news, blogs, video, images & forums. It is great because it offer social media monitoring at affordable prices.
05. Social Mention
This tool has interesting combination of easy-to-read including reach, sentiment, passion and strength (volume/day). It allows you to track blogs, comments, Twitter, mainstream news, images, video and audio. In addition to this, searches can be saved as RSS feed so you can easily stay up-to-date.