9 Great Flickr Search Web Tools
Flickr – one of the largest photo sharing website which giving free and paid service around the world and it was acquired by Yahoo Inc. In meantime, like as twitter, flickr has hundreds of web applications, web tools, desktop clients, personalized image tracking and also flickr has built-in photo search engine.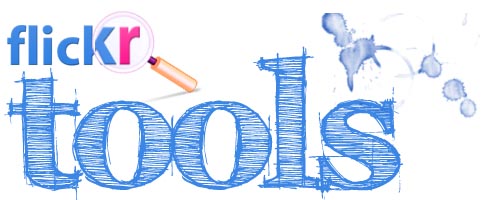 On that post, we will cover some web based flickr tools, those are so slick and make your flickr experience more smooth.
01. Retrievr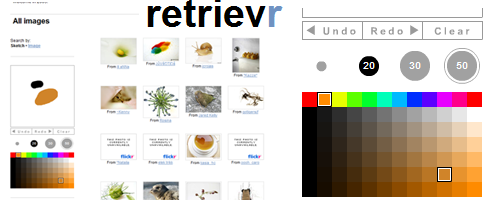 Amazing tool to search for flickr images on the logic of drawing a rough sketch.It works fine for images related with clouds,skies,grasses,forests,sunsets and many more.Note:Retrievr is originally the outcome on research conducted by Chuck Jacobs, Adam Finkelstein and David Salesin at the University of Washington: Fast Multiresolution Image Querying (1995)
02.Compfight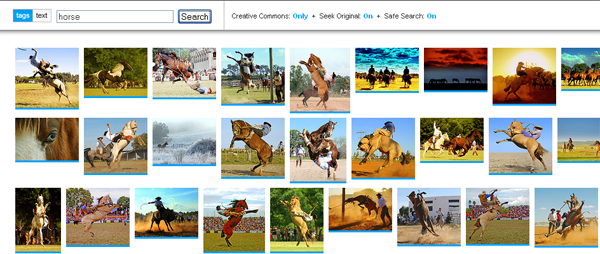 Based on your searched query it will show photos based on tags and text and most matched images will be visible in the screen. It's simple and loading so fast in screen.
03. Photo Dropper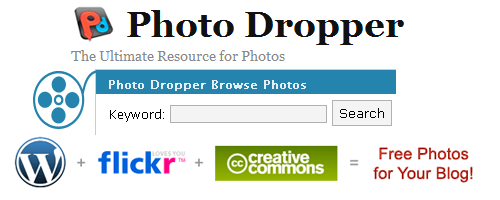 Photodropper is another tool /plugin for wordpress users which brings the functionality of flickr search within wordpress dashboard.So its very candy way to seacrh for millions of Flickr photos that suites your post and articles.The it have the best features for the commercial blogs i.e option of searches only Creative Commons licensed photo.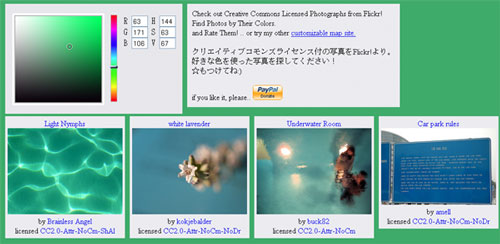 Sometime it's important to match images with posts and consistency. So, you wll get options to get color from the RGB charts and lets you find the most relevant images for your websites.
05.FlickrBabel

This tools merge in between of flickr and google translator and when you find some cool images but can't understand the text in below you can try Google translator that lets you interpret instantly.
06.Flickr-storm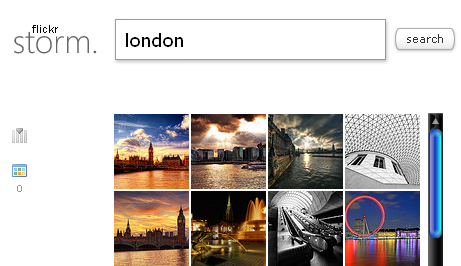 When you're any specific photos of specific area or related photos on basis of any topics, you should try this tools and that will show images in multi columns and will suggest keywords that help you so much to find more relevant images.
07.Flickrriver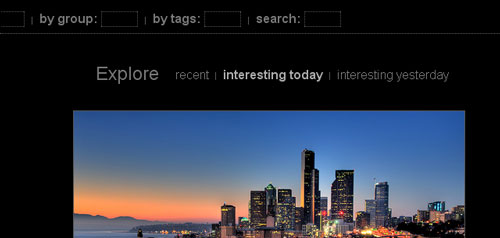 Lets search the most recent interesting images from flickr without using flickr explore. Through I love flickr explore features.
08.Tag Galaxy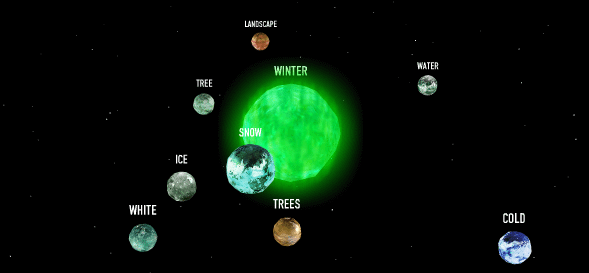 If you've idea about solar system, in such types of view this site using and showing flickr tags and by clicking it will show the solar system and lets you show the images by click It's splendid but slow net connection will be in trouble, it takes more few more time to load.
09. Flickr-tick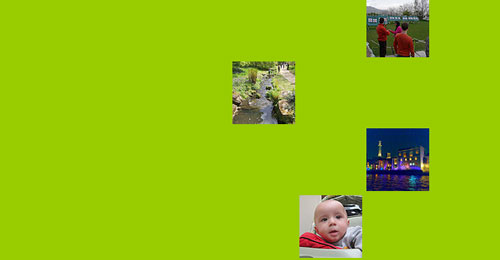 Totally real time tools, that show instantly which photos updates recently and also visible for few seconds and then invisible and again revisable newly available photos and tracking flickr directly. So, interesting and you like it's actions.
References: flickr-search-tools via mashable