How to Add Gmail Account to Microsoft Outlook 2007
Looking for a way to add your Gmail account to Microsoft Outlook 2007? Just follow the simple steps below and you will be able to use Gmail from Microsoft Outlook 2007.
1. First of all, login to your Gmail account and make sure that POP is enabled. To check whether POP is enabled, go to Gmail settings and click on Forwarding and POP tab. Select Enable POP for all mails and Click on save settings.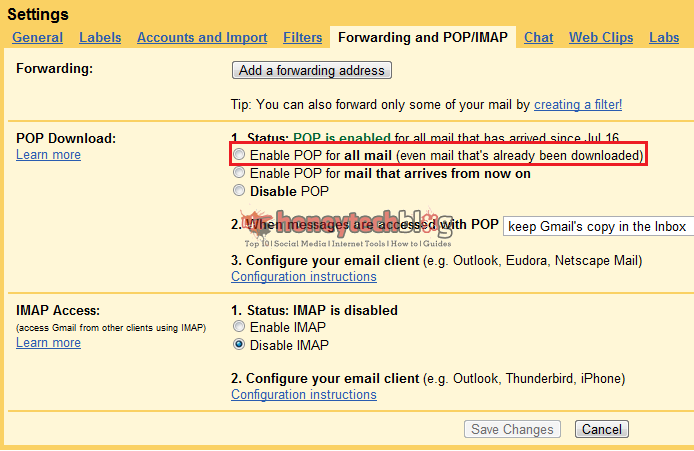 2. Now, Open Microsoft Outlook 2007. Go to Tools > Account Settings.
3. Under Email tab, click on New.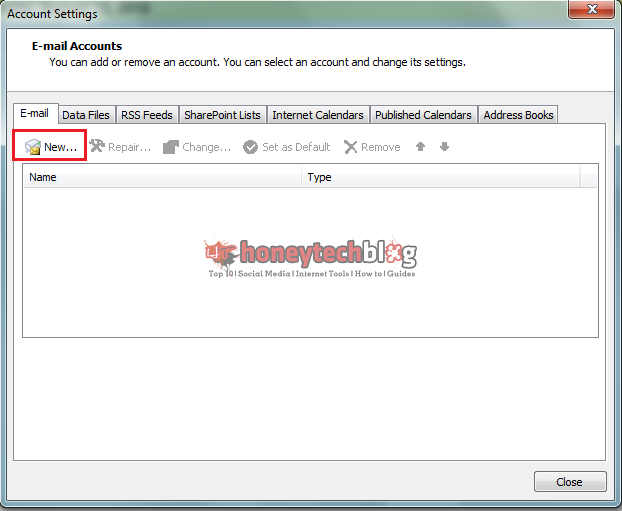 4. Enter you Gmail account details. And make sure "Manually configure server settings or additional server types" is unchecked.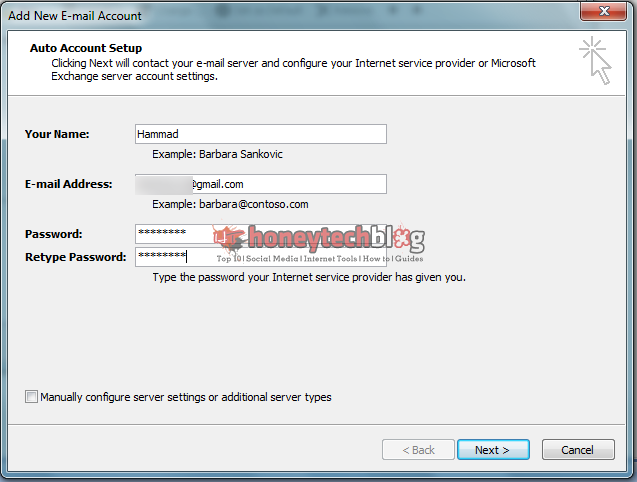 5. It will start configuring your account and once the process is complete, click Finish.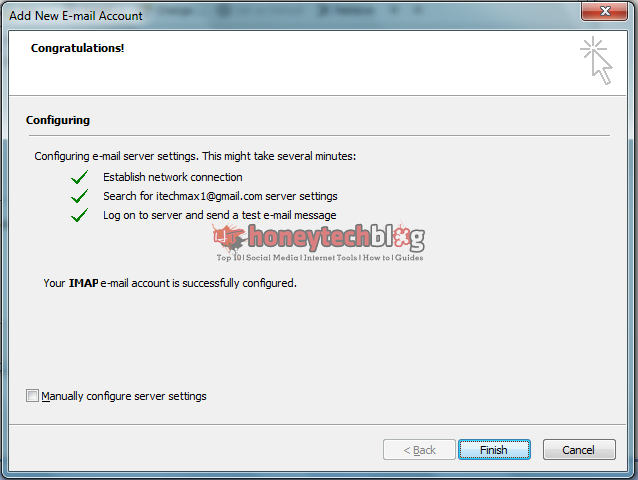 6. Now, go to Inbox and do Send/Receive by going to Tools > Send/Receive > Send/Receive All. This will download the emails from your inbox to Microsoft Outlook 2007.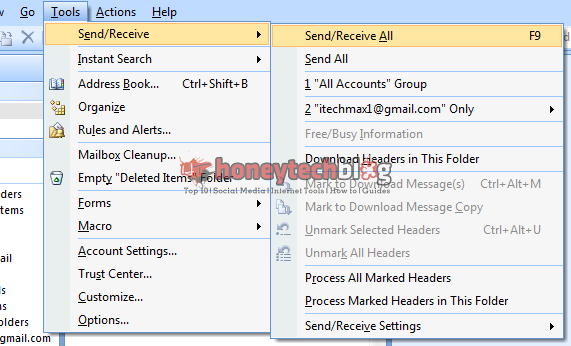 7. You account will be shown in the left sidebar.
If you are facing any problem adding your Gmail account, let us know.