AppFreeway for discovering FREE iPhone Apps
May be you prefer iphone cydia for getting free iPhone apps but AppFreeway is a free iPhone promotion app that discover the hottest new apps and deliver it for free i.e you don't need to pay for new iPhone apps.
Features of AppFreeway for Users
1. It filters the apps from the apple app store and gives you the best apps without any hassle.
2. Discover and showcase 5 leading apps weekly.
3. You can download and test the iPhone apps for Free.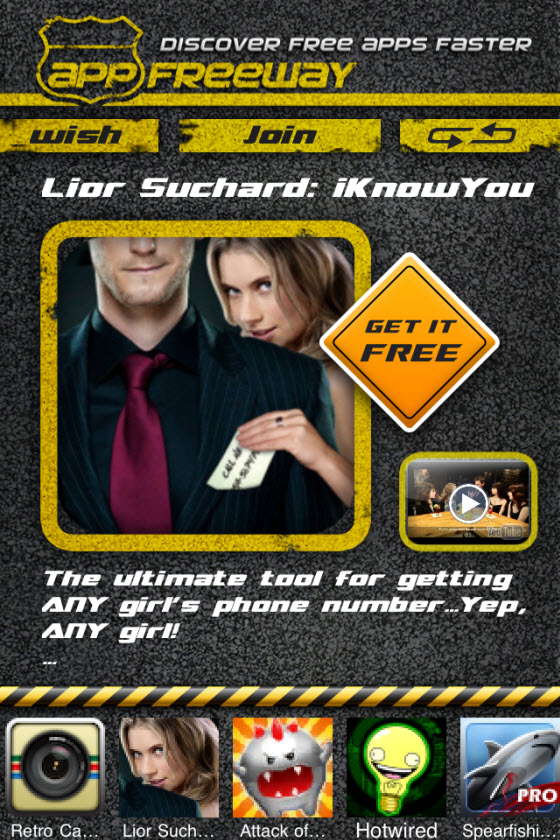 About AppFreeway
AppFreeway is a new app marketing platform for iOS developers who are seeking wider exposure and increase in number of download in their apps. This new market offer multiple marketing options like video demos, banners, textual descriptions and above all a direct download option.
What is in there for Developers
Developers can also use video demos to feature their apps in every campaigns for their apps. It offer a new distribution channel for Apps Marketing clients. It was developed by a leading mobile app development company, Kankado.com in conjucation with AppsMarketing.mobi. The motto of AppFreeway is to create an app discovery platform.
Video demo fo AppFreeway