Apple iOS 5 Unveiled and Features Explained
Apples iOS 5 is the latest mobile operating system from Apple. The latest OS promises to have over 200 new features. These features can be used to enhance your experience with iPad, iPhone and iPod touch. According to their website, the following are only some of the interesting new features that are available with iOS 5:

Interesting Features of Apple iOS 5 :
Notification Center : This feature will ensure that you get all your notification in your iOS devices. This will include all kinds of notification including emails, texts, friends requests, stock ticker, current weather and so on. To use the feature:
Swipe down the top of the screen to enter Notification Center.
Choose the notifications you want updates.
New notifications will display on the top of your screen.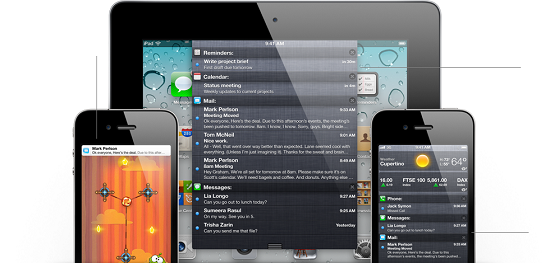 iMessage : This is a new messaging service between supported Apple devices. It provides unlimited text messages using Wi-Fi or 2G. It provides options to send individual messages, group messages, photos, videos, contact details and location details. It ensures the messages are secure using encryption. It gives you the option to continue the same conversations from different devices.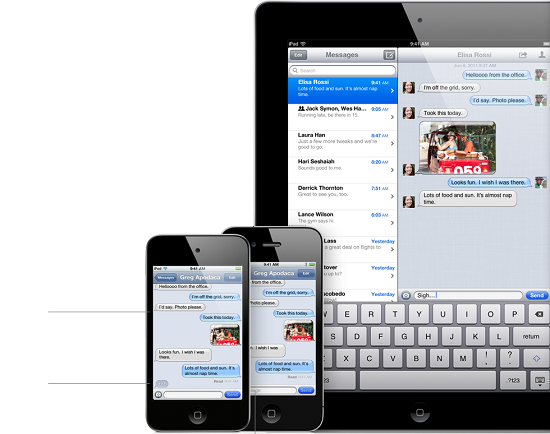 Newsstand : This feature will help you keep stead with all the latest information. Your newspaper and magazine subscriptions are organized by this feature to ensure that your favourity publications are easily accessible. New and updates to the list of subscribed functions are updated directly and accessible through Newsstand. Newsstand also updates latest editions as a background on your device.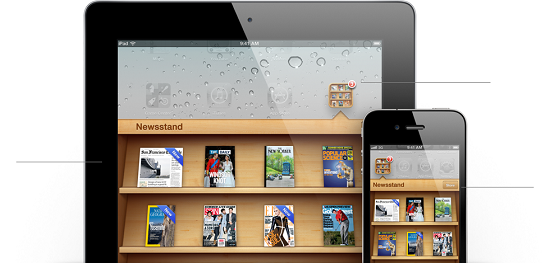 Reminders : As the name suggests it reminds you of the work that you need to get done in a day. It provides you options to make to-do lists with due dates and location. Location because if you are at a supermarket then the feature reminds you of the grocery list you have in your device. This feature also works with iCal, Outlook, and iCloud. The updates are automatically updated to the different devices and calendars.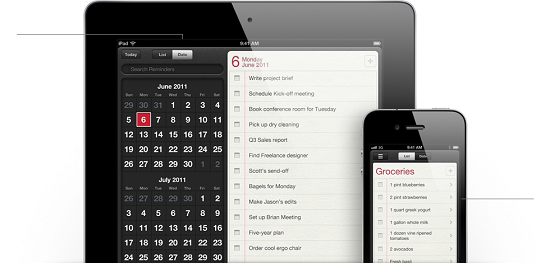 Twitter : Tweeting from iOS5 promises to be easier than earlier. It will provide you the option to tweet from Safari, Photos, Camera, YouTube, or Maps. Contacts in your device can also be used to tweet or respond to specific people. Additionally, it helps you to let people know the location that the tweet is sent from.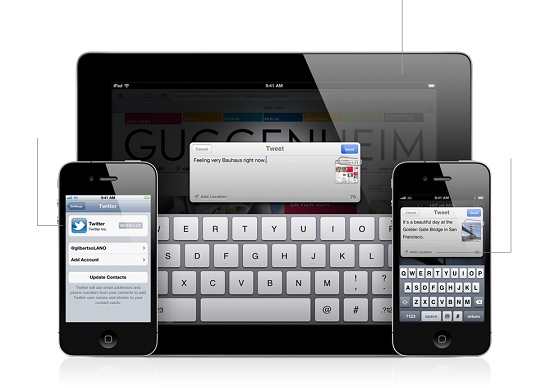 Camera : The camera application will be easily accessible from the Lock screen and provides grid lines, pinch-to-zoom gesture, and single-tap focus and exposure locks. All these features will help you take a photo on the fly. Additionally, you can use the click volume-up to click the photo. The Photo Stream iCloud can automatically be downloaded to other devices.
Photos : Photos on you devices, using the Photos feature can just get better. This feature helps you crop, rotate, enhance and remove red-eye from the pictures that you capture. Additionally, it lets you edit the image without needing to leave the Photos app. Apart from organizing your photo albums, it also allows you to push photos to all devices using iCloud.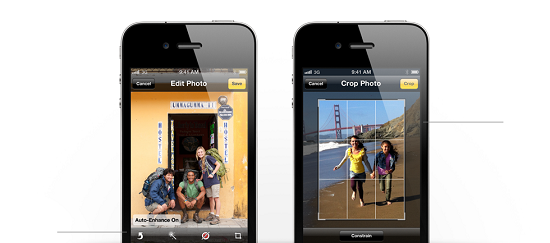 Safari : iOS 5 helps bring to you a host of web-browsing features. Safari Readers displays articles without any distractions like adverts and any other clutter details. iCloud updates information across devices; and helps you list articles that you find interesting using the Reading List option. Switching between pages will be made easy and managing different pages seamless.
PC Free : This feature will help you activate and set up your own devices, without the need for a computer to help you through the process. It also helps you download software directly to the device. Additionally, the feature can restore your device automatically using iCloud.
Needless to say, these are just some of the many features that are available in the latest iOS 5. Apart from all the ones listed above. The latest OS also includes a Gaming Center, Wi-Fi Sync, Multitasking Gestures for iPad, AirPlay Mirroring for iPad 2, and other such interesting features.