Be aware of Third Party Facebook Spams like MakeitBuzz.fr
Last week my friend disclosed about the naked security of Facebook where Japanese tsunami video exploited by clickjackers. Today i observed similar auto posted spam links in my facebook timeline where some arousing videos are supposed to be clicked by FB friends. With the help of this post I'm warning you about such hackable links which can auto publish the spam links in your public timelines.
Example Spam from MakeitBuzz.fr

Avoid Facebook authentication on third party sites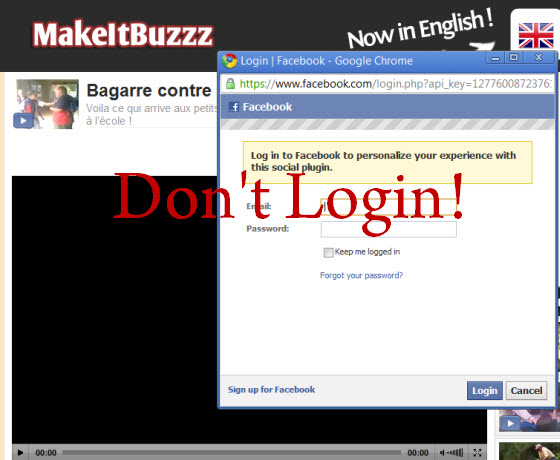 @Rakesh You can also filter the settings of "Apps you use"!
I am little curious about security that's why i don't allow third party apps to access my Facebook account.