3 critical things required for driving the business growth
While we all know that mobile consumption is taken over 50% of overall internet consumption, we are still not fully iterating our marketing strategies. What is the first thing we see in the morning as soon as we open our eyes? or What is the last thing we check before going for nap? Answer is obvious for me, smartphone!
Now a day consumer interaction on digital is driven from various micro moments. As a result, it is injecting a behaviour changes in consumers lifestyle. Is there anything new i'm writing here? Nothing, we all knew that, we have started consuming Twitter for realtime news & Facebook for video consumption. Question is how many of us are breaking the mandate and adopting the new measurement parameters to tracks these micro-moments, content engagements, brand advocacy or even PR effectiveness?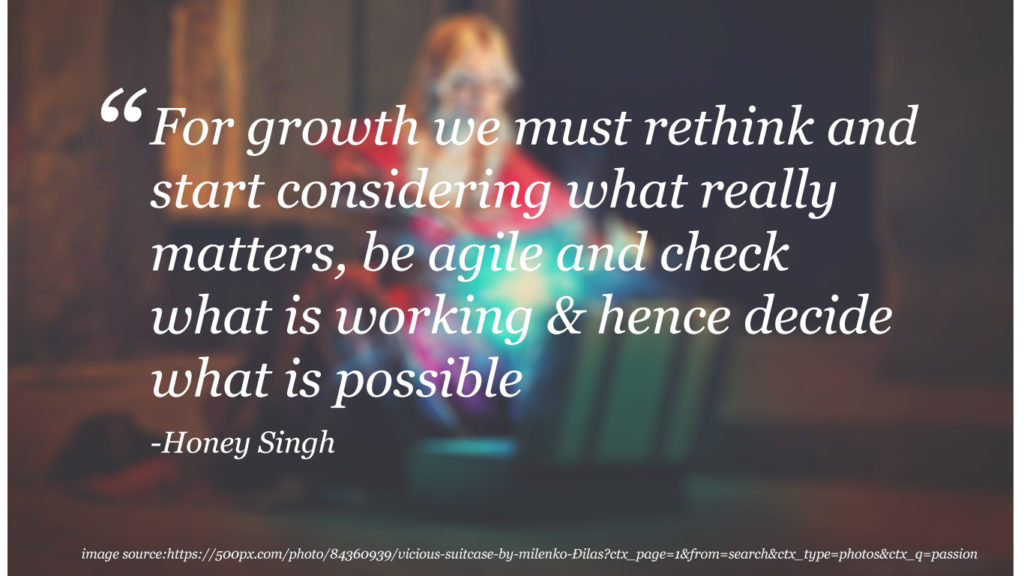 3 critical things required for driving the growth:
We need to be open for accepting the changes, learn from it & reinforce our strategy to drive growth. Single word to define this is – Be Agile. For growth we must rethink and start considering what really matters, be agile and check what is working & hence decide what is possible.
What Really Matters: Define business objective & derive marketing objectives from the business objectives. For example: Getting leads can be business objectives but meaningful conversations driving share of voice can be a KPI (key performance indicator).
You need to define what really matters for achieving your business goals.
What is working: You have to have a patience & risk appetite for measuring what is working. Give the desired time to the team & explore new tools to estimate what is working.
What is possible: If you believe is something, have a faith and start the experiment. Give more freedom & confidence to the team for exploring the new possibilities.
Last but not least, if you can help in defining above 3 parameters(what really matters, what is working, what is possible), i would love to add it to this article.