BitDefender is Best Antivirus for Android
With the heavy usage of Androids comes the fear of security slips, and malicious spam. Therefore, as this grows in popularity, it is important that the information and the android is safe and protected. If you are an Android owner and are worried about the virus and spam on your android, you may have just found a reason to smile.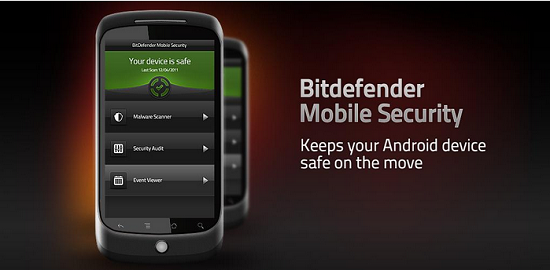 The BitDefender Mobile Security is a comprehensive anti-malware application. It provides you with a host of user-activated and background tools that can protect your Android. What's more if does not cause a drastic effect on you Android's performance or battery consumption.
It is a cloud-based application that provides a host of features. Some of the features include:
On-demand Malware scanner: Scans though installed apps, on-demand, and verifies the security status with servers that are online.
On-install scanning: Scans newly installed applications automatically after they are installed.
Event viewer: Helps you view scan history, to analyse for yourself the common threats.
Security Audit: Audits applications with the ability to filter applications based on permissions.
It may be true that the risk is not that high on an everyday basis; nevertheless, it is a sensible to be prepared, and BitDefender is a great, light, efficient way to be prepared.