Blackberry facing the danger of becoming fading away from the market
Once a product ruling the market like a King, the Blackberry smartphones are on the verge of fading out. The recent series of technical failure of RIM and the lack of innovation of the product or the technology resulted in the great mishap, which nobody has ever thought of. Launched in the year 1999, the Blackberry was truly a gift of technology to mankind. In 2004, the number of subscriber crossed the mark of 1 million; while RIM's annual sales rocketed to 85 million dollars.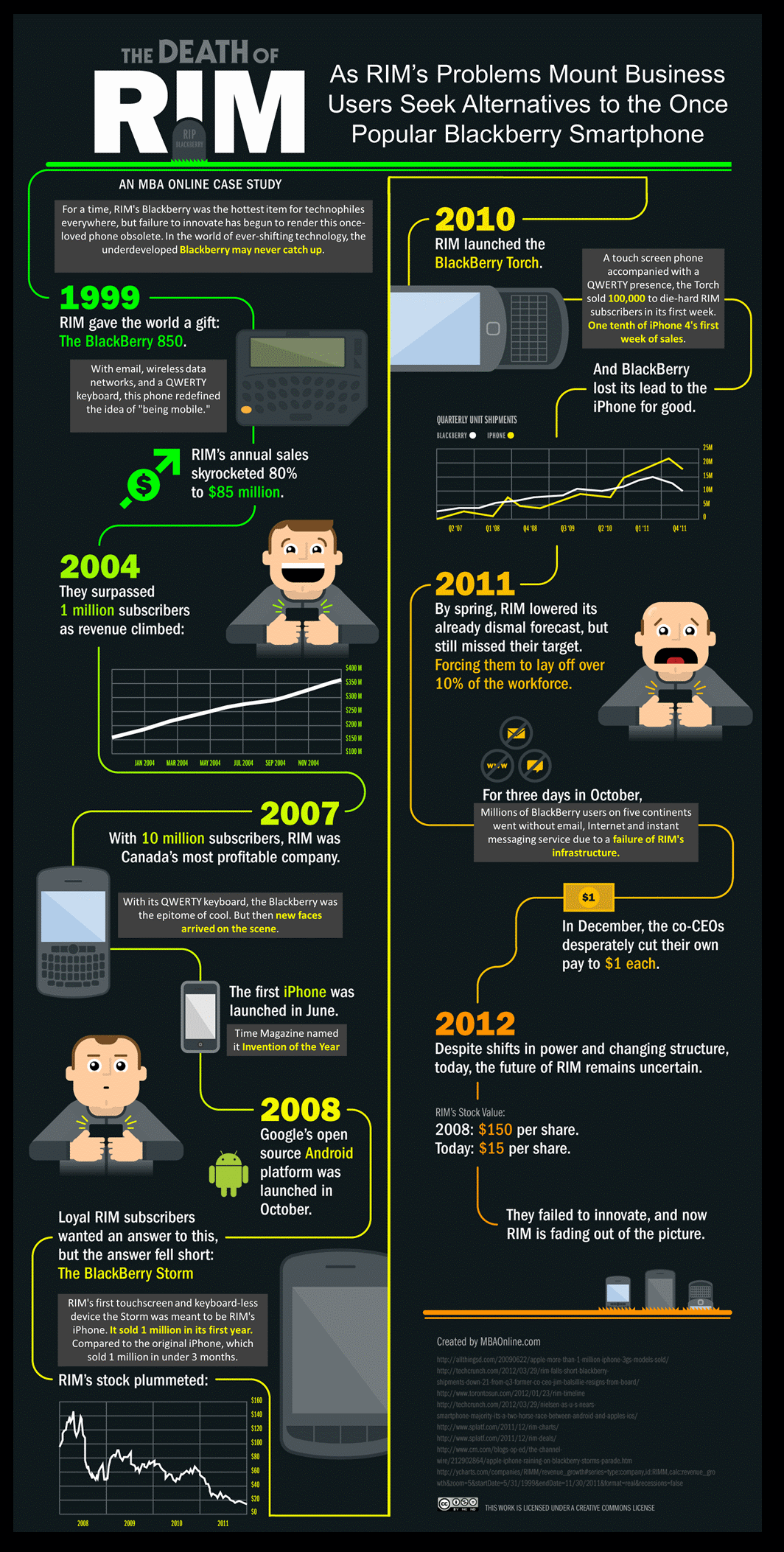 However, with the launch of Apple's iPhones, the sales of Blackberry started to take a downfall. By the year of 2012, the market price of the share of this wonder product fell to merely 15 dollars from 150 dollars in 2008.