Blink – Superb Android Alert Application For Calls/SMS
Android mobiles are rapidly gained popularity above iPhones and Window Mobiles. Thanks to the Android programmers who have and are coming up with loads of applications for Android phones. Right from simple convertor to complex GPS, there are apps which you can download from official Android website. These apps make tasks simple for the user with their simple user interface. Blink is once such Android application designed by famous iMobLife Inc. As its name, Blink ensures that no calls can miss even during the blinking of your eyes.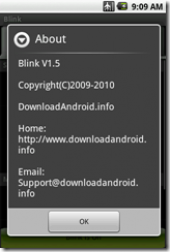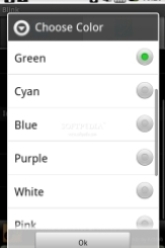 Blink is an alert type of software which informs user about all the calls that he or she had received even if were away at that time. Using this Android software one can be very sure that no call goes without being noticed. This useful software was recently released and can be used in all Android platforms. The developers are keen in improving the software and currently version 1.5 updated on April 30th of Blink is also available. Blink has a power user interface, easy to use and also allows the user to customize the alerts as per their needs. Technically speaking, Blink just extends the standard LED alert system that comes in built with the OS. In addition to the standard system, Blink offers additional facilities for the user to customize the LED alert for incoming calls, SMS or MMs and for missed calls.
Interesting Features of Blink
New SMS & MMS LED Color & Frequency Adjustment
Missed Call LED Color & Frequency Adjustment
New Phone Call LED Color & Frequency Adjustment
Low Battery LED Color & Frequency Adjustment
Low System Memory LED Color & Frequency Adjustment
Working on the software is quite simple and it also further allows users to customize their settings of their mobile and add more LED alerts that are suitable to them. This customization can be made based on the color or the frequency of blinking. You are allowed to customize LED color for SMS/MMS, Incoming Call/Missed Call, and even Low Battery/Memory. There are more than dozens of flashing colors from which the user can choose the desired one. Thus with the help of these colorful alerts blink ensures that users are kept informed of all incoming calls, SMS and missed calls even if their Android phone is muted or kept in silent mode. Above all Blink is available for free and it can be downloaded directly from the Android market. So go ahead, stay in touch with all your calls and SMSs using Blink!