How to Convert PowerPoint Presentation into Flash Files for Website and Blogs
Today 90 percent of businesses rely upon PowerPoint presentations for corporate training sessions, explaining marketing strategy, visualize complicated concepts and for learning solutions. There are many more reasons involved when it comes particularly to web industry, but the biggest problem here is to incorporate and display PPT flies into website and blogs. In addition, the possibility of playing PPT files directly on website or blog is not available. So, you need to convert your PowerPoint presentations into flash movies. To solve this iSpring Solutions has brought a high-end freeware tool for converting your PowerPoint presentations to Flash format.
iSpring Free is a PowerPoint add-in for conversion of presentations into Flash format. iSpring Free keeps original appearance of your PowerPoint presentations regardless of their complexity. After conversion to Flash format your presentation turns very compact, easy to distribute and share on web and compatible with all browsers and OSs. With iSpring Free everyone can get attractive and high quality Flash movies just in one click.
How To Install iSpring Free
Before your click on Download iSpring Free, close PowerPoint. Then you can save and run the file following the steps in the wizard to choose the setup. Now when you open PowerPoint by default iSpring is launched automatically after the installation is completed. You will see a new iSpring tab in the PowerPoint top menu line or ribbon bar.
Go for registration if you wish to. Now you can convert presentations in just few steps by specifying the length of every slide you create and rest will be take care of by the add-on. And the best part is it creates .SWF Flash files using the information offered and that can be integrated to your website or blog directly. It is compatible with any PowerPoint version XP/2003/2007/2010 installed on a Windows machine.
How To Share Converted Flash Files
iSpring converts PowerPoint into a single .SWF file with all external multimedia resources embedded. Thus it makes it extremely easy to share presentation on a web-site or blog, send via email or burn on a CD.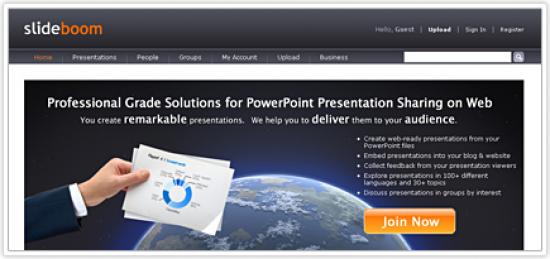 iSpring lets you publish your presentations right from PowerPoint to SlideBoom portal – free online hosting for presentations. Posted at SlideBoom, your presentations are available for viewing, commenting, discussing for a million online audiences all over the world. At SlideBoom you can showcase your presentations and explore thousands of others for absolutely free.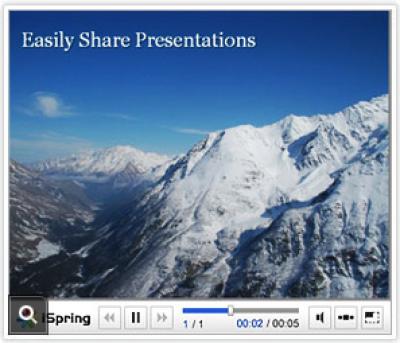 Other Interesting Features
Easily distributable in Flash format which is optimized for the web and used everywhere
Create quizzes with different questions
Allows to record and sync presenter video
Viewable anywhere on any computer regardless of viewers' platforms and browsers
Allows to add Flash and YouTube videos
Accessible and searchable to the worldwide audience on the free SlideBoom online service
Create unique navigation and design with customizable player skins
Rapidly viewed as streaming Flash starts playback as soon as the first slide is loaded
Secure as .SWF files are not easily pirated, accessed or changed and more.
When looking for converting PowerPoint presentation into a Flash document for embedding into a website or blog, iSpring Free is the best option for now. Being a free product it does what is required, so worth giving it a try. What say!