How To Create Flash Slideshow Easily
Slideshow is a nice and interactive way to view images. There are many tool available to watch slideshow easily. But most of them don't have facility to customize according to your choice and create HTML slideshow so that you can easily embed it on your website.
Frobee.com is a nice website that provides you the facility to create and watch flash slideshow. Also you can embed the slideshow on your website with the help of HTML file which is available to download after you create it.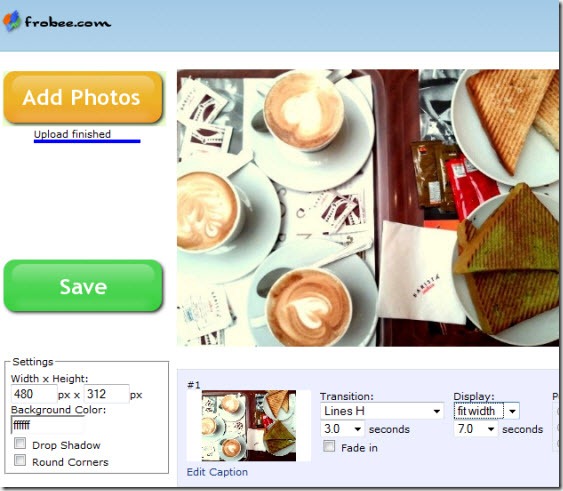 Creating slideshow from image is easy. Just visit the site, click on the "Add photos" button. Now browse the photographs from your computer. You can play with different settings available on the site. You can change the background color, width and height, add captions in the slideshow. Also you can change the transition, display, and position of the photographs.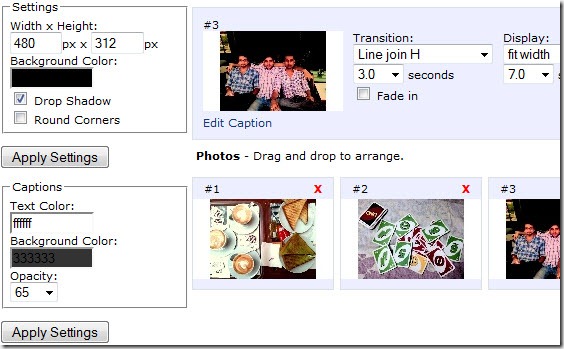 After done with settings, click on "Save" button. You can download the Zip archive on your computer. The archive contains SWF file and HTML sample code. You can either directly click on the HTML file to run the slideshow on your browser or embed it into your site.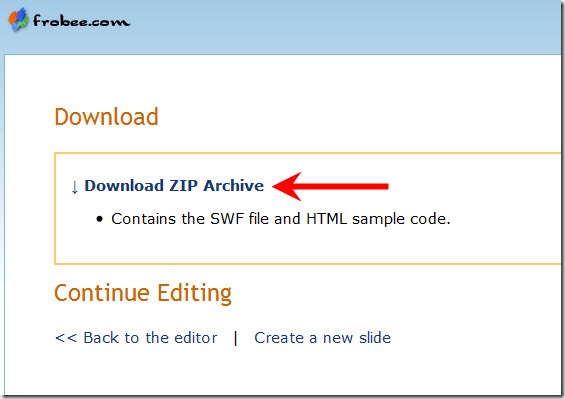 This tool has an easy to use interface and it is free to use. No sign up is required for using this site. You can include many photographs to create a slideshow.
Check out Forbee.com to create Flash slideshow easily.