Desktop Client FeedDemon Will Support Google Reader Synchronization
FeedDemon — one of the best windows OS based rss desktop clients which synchronize rss feeds and lets you give you websites updates on your desktop, you can instantly read lots of websites changes/updates and recently they connecting this synchronization with Google reader. You already have experiences with bloglines, pageflakes and netvibes; all the web based service which synchronize data from your desired websites through rss feed and you can get access in web interface, not your desktop.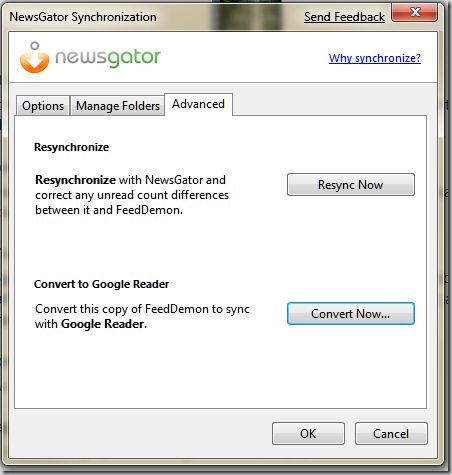 The latest version of FeedDemon 2.7 is available in download page but in FeedDemon 3.0 you might see this news functions and still in beta version. In before it has one options for sync,  it only syncing in between of the software client and with newsgator.com server. Now, it will connect your account with Google reader, lets you options to connect and you may as well sync in between of feeddemon client plus google reader.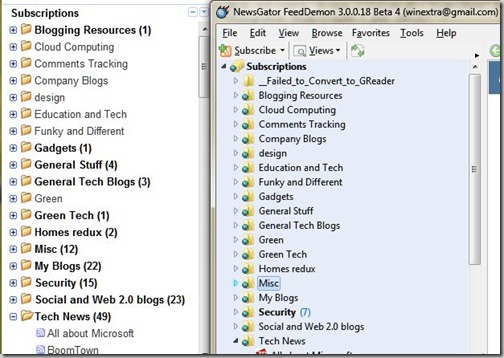 Before you go forward, in both site newsgator and on google reader you need accounts. As because you have to use google account to sync with that service and have to give the access permission to the desktop client from your PC. When you making any changes in your google reader account, it will automatically changed to your newsgator accounts too. Also when you're changing anything else to your desktop client "on feeddemon" it will updated to google reader. Thanks to Steve to let us know about the upcoming great features.