Download High Resolution Wallpapers From Interfacelift for Free
Do you feel that finding a good and high resolution wallpaper for computer is bully task? If you feel that high res images are hard enough to be searchable on internet then you should look into Interfacelift website which offers free-high resolution widescreen wallpapers. This site contains more than 2000+ high resolution desktop wallpapers that can be downloaded and applied to your desktop background.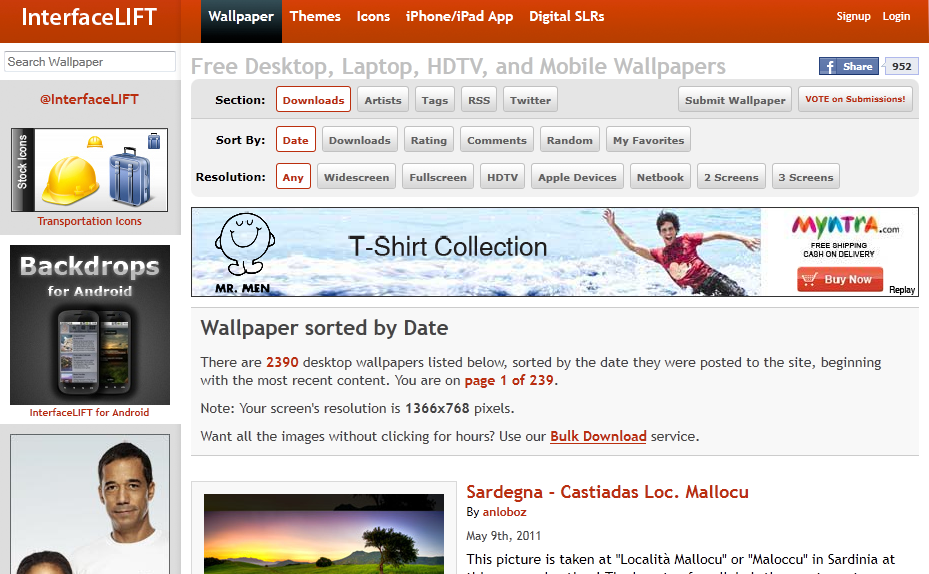 Downloading wallpapers from this site is quite easy and you just have to click on download button. You can select resolution using drop down menu below any wallpaper and can easily download it.
Options and Structure
You can select any category depending on your choice. In addition to this, there is a category that allows you to choose wallpapers of any resolution and provides HDTV, Widescreen, mobile wallpapers. You can also select your favorite artist from the tag cloud by simply clicking on tab and can find similar content, by the choice of color, scene, location, medium, event, equipment or subject.
Some of the feature are listed below:
Offers high resolution widescreen wallpapers and you can download it.
Download wallpaper according to screen resolution
Find wallpapers using tagging feature
Find wallpapers from your favorite artisit
Do you find this useful? Please share your views and try 10 other websites to get royalty free images!
Link for Interfacelift