Facebook Ad Manager Quick Stats in Right Sidebar
Today I observed a little UI change introduced by Facebook in right sidebar, It is now showing quick srats of Facebook Ads manager.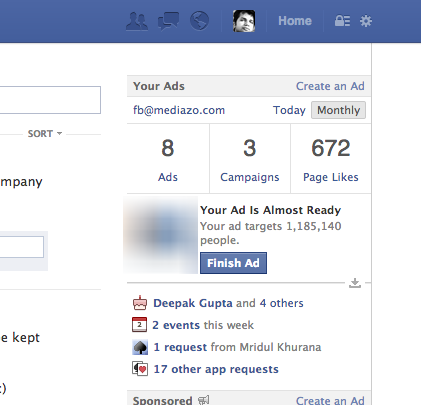 Few benefits of Facebook Ad Manager Stats
1. It will take less time in quick analysis of Facebook Ads.
2. One can easily monitor the top Ads without going into the Ads Manager Panel.
3. One can easily monitor the Daily & Monthly stats of the Ads.