Facebook Desktop Client – "Your Stream Anywhere"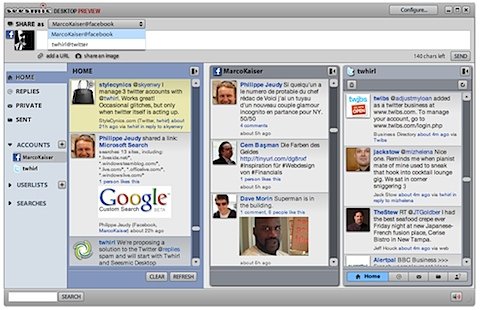 Facebook brings adobe air based desktop client which makes more faster connections with your friends and get instant updates just in your desktop. All actions will me in real time, or stream or easy to share information with others — just from your desktop. And from today the stream features opened outside of the facebook.com
"When you want to stay updated with your friends and other connections on Facebook, you can log into your home page to see a running timeline, or stream, of the information they're sharing. The more they share, the more you see in the stream and the more you learn about your connections. Starting today, you have the option to access that same stream outside of Facebook.com.
Now, you'll be able to view your stream and publish information into it from places you never could before — like your desktop computer or your mobile phone. Your stream will appear just as it does on Facebook.com and maintain the same privacy settings. We believe that the ability to see more and more of what is happening around you will lead to greater openness and transparency" — Justin explains.
By installing Facebook Desktop for Adobe AIR,(download adobe air before to install) you have to give the permission to the apps for the access to your facebook account, details instructions are given by official blog site.