Facebook Testing New "Subscribe To" Feature
RSS feeds is no new term in the web industry, but now social networks are also grabbing the benefits of subscribe feature. Facebook is now testing a new feature that let users to "subscribe to" to another user. Facebook realized that users have hundreds of friends, and multiple news feeds, so they might miss out on an important update, hence the feature is in testing. This "subscribe to" feature gives you notifications whenever someone to whom you've subscribed makes any update on Facebook, from status updates to photo uploads to wall comments.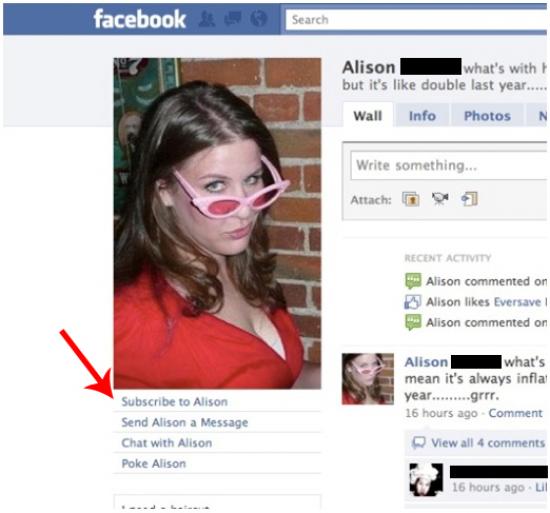 Nick O'Neill from allfacebook wrote –
Facebook is in the process of testing a new feature which lets you subscribe to all the actions of a specific user. In other words, you can receive notifications anytime a specific user takes an action on Facebook. It also appears to be Facebook's answer to Twitter's follow feature. As a Facebook user who has seen the feature explained to us, "By subscribing you don't miss any updates from people you subscribe to."

This could also serve as a new engagement opportunity for Pages if Facebook enabled users to subscribe to their activities as well. The result would be a fan count and a "subscriber" count, which is the number of people who are guaranteed to get all of your updates. For the time being it appears to just be a test, however this would definitely change the communications flow within Facebook. It's also the ultimate stalking tool!
With the live feed already existing, most people does not seems to be missing out on any update. But maybe this feature comes with something more interesting, so does this sound impressive to you? Also note that the new feature doesn't seem to extend as long as Facebook Places check-ins–Facebook says it only applies to updated statuses and new content.