Free SEO Tools List – Try Out Now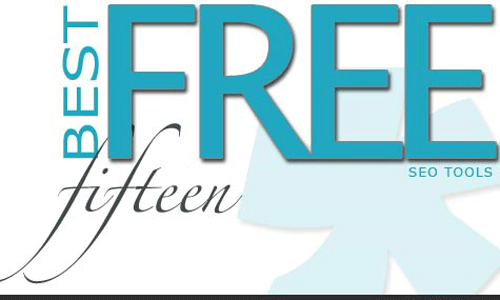 Search Engine Optimization (SEO) — one of the best way to success in internet, we already have discussed about it and we have free SEO Doctor Tools. Every websites, specially focusing on search engine optimization —  how much search engine friendly do your site? How fast your data crawled by search engine? What types of keywords using by users to search engine and how best keywords you're using? To analyzing tons of things — you need to checkout keywords popularity, link popularity, search engine ranks of your site's data, google page ranks, country analysis, number of pages indexed by engine and so on things.
In this post, we tried to gather some cool SEO tools, which will help you do all things, we have mentioned above,
Google Analytics / Google Webmaster ConsoleKeyword Selector Tool
Free Keyword Density Analyzer
Backlink Anchor Text Analyzer
We would like to thank, SEOCompany, Social SEO Service, SEO Toolset, SEO Books and so on service. Are you having face to optimize your websites,  soon we will generate best Free SEO consultancy firms and until then you can take solutions from MediaZo service.
[images curtesy by seosocial.com]