Gtalk 4.0 – Update for Google Chrome Extensions for Gtalk
Google Chrome Extensions for Gtalk v 4.0 is compatible to latest Google chrome beta and developer versions and is upgraded from Google Chrome Extensions for Gtalk v 1.0
Intro: As per the name Gtalk is the Google Chrome extension for Google Talk messenger. The single click install of the Gtalk extension brings Google Talk chatting immediately from any page of the Chrome browser.

Screenshot of Gtalk Google Chrome Extension v 4.0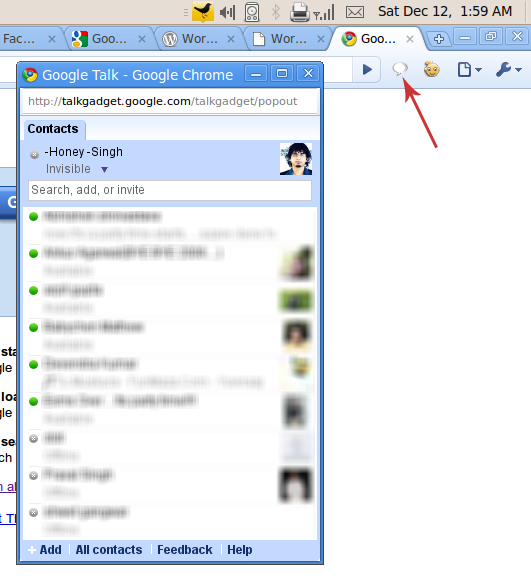 Install [download id="17″]
o Extension: gtalk.crx
o Developer: Honey Singh
o Last Build: Dec 12, 2009
o Requirement: At least Google Chrome Developer / beta Version. Download here
Note: In case you are unable to install the Google chrome extensions then learn how to install extensions on Google Chrome.