Google Mobile App For iPhone Now Gets Push
It took some time to arrive, yet Google finally added push notification to its latest version of Google Mobile App. Users who want to use Google's service can now download a new app, called Google Mobile, which actually serves as a mediator between Gmail, Google Calendar, and you. All you need to do is download the "Google Mobile App" from the Apple App Store and you are ready. In other words, this app will notify you when you've got new mail in Gmail, and Google Calendar events appear right on your home screen via push notifications.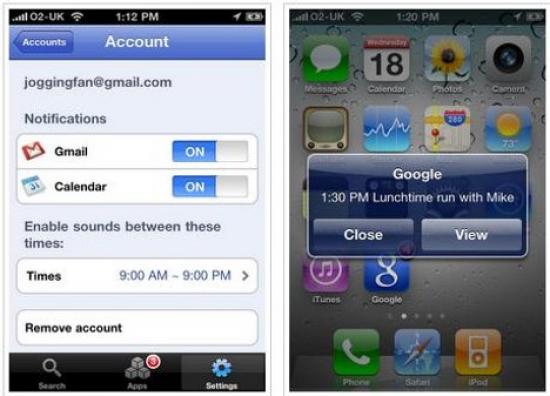 David Singleton, Engineering Manager at Google wrote –
Ever missed an appointment or important email because you are away from your desk? Now Google Mobile App can help with push notifications from your Google account to your iPhone- an icon badge shows you've got new mail in Gmail, and Google Calendar event reminders appear right on your home screen.
We've also added spiffy features to get you information faster – when looking for flight info, weather, stock quotes or currency conversion you'll see answers before you even hit "search", he added
Note – The feature can only be enabled for one Google account at a time, though users can add several log-ins, and choose which one will receive the notifications. You can enjoy working with this feature as it is already live!