History of StumbleUpon
Making its way into the web world in 2001, StumbleUpon is gaining its momentum to become the most sought after search engines in the recent times. In the year 2005, it had been able to gain an angel funding of about 1.5 million dollars. Presently, it is having a funding of about 18.5 million dollars.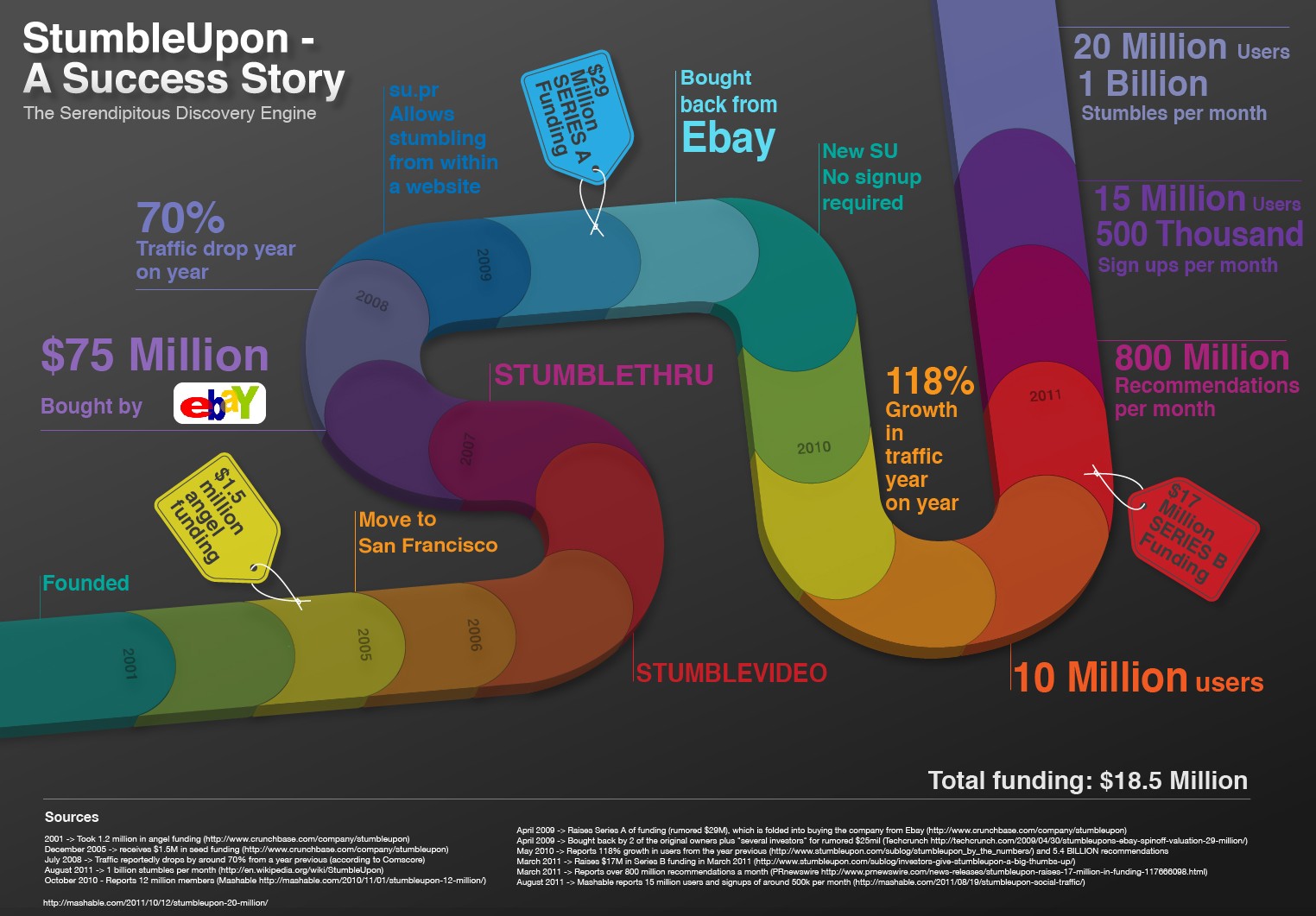 You need not sign up for using the search engine. From the year 2010, the search engine is having around 118% of growth in its traffic per year. It is estimated that presently the engine is attracting around 10 million users from all over the world. This site is accumulating around 800 million recommendations per month.