How to create personal feelings cards
In this Valentine's cards if you lacks the need of customized and personal touch then don't worry.Even if you miss the b'day of your mom don't have take the vexation.Now you can touch the concerning and affecting nerve of particular person  by showing him your personal feelings via cards.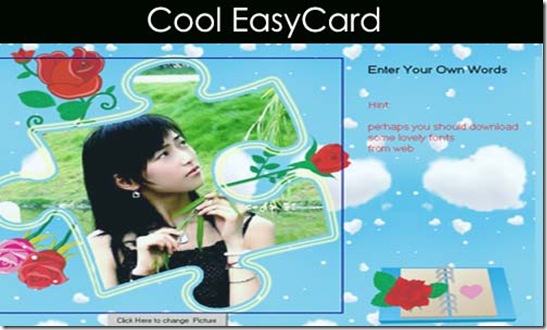 Now the questions is how and why not to go for purchased cards by Archies Gallery or from wall mart? Answer is quite naked as you their always a plastic and formal feeling associated with the purchased cards rather than hand made memorable one.When love is not madness, it is not love.  ~Pedro Calderon de la Barca
Cool EasyCard is an application to create cool personalized printable greeting cards with your own photo and words in it.You can easily create a personalized card for birthday or holidays.You can create a cards within few simple clicks.Select the photos,integrate the text with it and you are done.
Related articles