How To Find Tips, Tricks, Tools and Articles on Effective Presentations and Speeches
If you are working in a company or involved in a work which where you give time to time presentation then you should need a nice guide for preparing an effective presentation.
If you watched any presentation of Steve Jobs announcing Apple products then you might aware of perfect presentations. But this level comes after lots of hard work. One needs lots of practice and useful tips to boost his presentation level.
PresentationMagazine is one such service which offers you lots of free to browse tips and articles to deliver killer presentations. Apart from those elements, it also tells how to deal with public speech and it offers more than 300 free PowerPoint templates to make a your presentation extraordinary.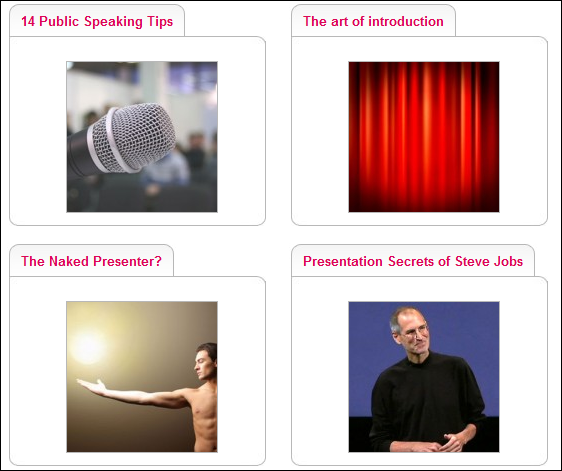 The interface of the site is neat and you'll find navigation menu for presentation, speeches and templates. All these categories are further divided into subcategories so that you can easily find your topic. There are several other links present to boost your capabilities.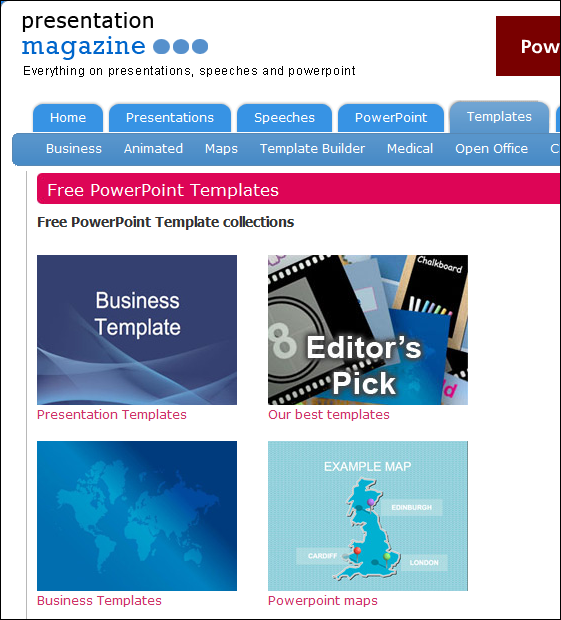 PowerPoint templates are arranged into various categories like business, animated, maps, medical, open office and many more. There is a template builder to build your own templates.
You'll find many useful articles on presentation and speeches. There are some killer articles on the topics The art of introduction, The Naked Presenter?, Presentation Secrets of Steve Jobs, Floyd on presentations, Be prepared, be very prepared and others.
This site is completely free to use and there is no registration required. There are many link available to go through the tools,related to the presentations. You can also download old version of PowerPoint from this site.
Check out PresentationMagazine for free tips, tricks, articles, templates for killer presentations.