How To Get Job By Using Twitter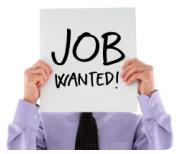 Nowadays people using twitter for different purpose and some are automated and some are being dedicated by human beings and updating by hands frequently. For jobs seekers and recruiter — follow the hashtag #Tweetmyjobs and don't forget to visit tweetmyjobs dot com. It's free and simple to use and you can subscribe to your desired jobs channel and automatically it will notifying through your mobile phone and also you can specified on which cities you're actually looking for?
Also in twitter lots of twitter accounts dedicated to provide jobs listing by field, company, region, and more things. Given below, I'm going to share a lists which may brings you better jobs and suitable for you too. Just follow —
By Company
@attjobs – Jobs at AT&T
@mtvnetworksjobs – Jobs at MTV
@TRCareers – Jobs from Thomson Reuters
By Field
@alldevjobs – Developer jobs
@ArtDirectorJobs – Art director jobs
@cwjobs – Copywriter jobs

@jobsinhiphop – Jobs in Hip-Hop
@journalism_jobs – Jobs in journalism
@juicyjobs – Green jobs
@libgig_jobs – Library Jobs
@mediabistrojobs – Media job listings from mediabistro.com
@medical_jobs – Medical jobs
@media_pros – Jobs for media professionals
@narmsjobs – Retail marketing jobs
@PRSAjobcenter – Jobs in public relations, communications and marketing
@reflectx – Physical Therapy jobs
@seojobs – SEO job listings
@socialmediajob – Jobs in social media
@travelmaxallied – Healthcare jobs
@travelnursejob – Jobs for traveling nurses
@usmusicjobs – US Music Jobs
@web_design_jobs – Web design and other graphics jobs
By Job Type
@findinternships – Internships and entry level jobs for college students
@freelance_jobs – Freelance jobs
@heatherhuhman – Entry level jobs and internships
@Project4Hire – Freelance and temporary jobs

By Region
@MyBristolJobs – Job listings from mybristo jobs.co.uk
@chicagowebjobs – Web-related jobs in Chicago
@ChicagoTechJobs – Technology jobs in the reater Chicago area
@ITJobsLondon – IT jobs in London
@ITJobsSydney – IT jobs in Sydney, Australia
@JobsBoston – Jobs in the greater Boston area
@jobshawaii – Jobs in Hawaii
@NewYorkTechJobs – Technology jobs in the greater New York area
@PDXJobs – Jobs in Portland, Oregon
@sdjobs – San Diego technology jobs
@sfmobilejobs – Mobile Web and Digital Media jobs in Silicon Valley
@mtltweetjobs – PR/marketing/social/media/tech jobs in Montreal
@TopJobsInLondon – Top jobs in London, UK
@web20jobs – UK-based web 2.0 jobs
General
@JobAngels – Helping the unemployed find jobs
@indeed – One search. All jobs.
@jobshouts – General job postings
@simplyhired – Job search site
@StartUpHire – Jobs at VC backed companies
@twithire – Job board service
As well you can use the Twitter search function which may brings better chance and hopefully the twitter search engine broken results problem resolved. To find type the keywords such as, "job opening, looking for a job, freelance blogging and so on. Alternatively, use Twellow, Just tweet it, and TwitterTroll.