How to run Linux directly from Windows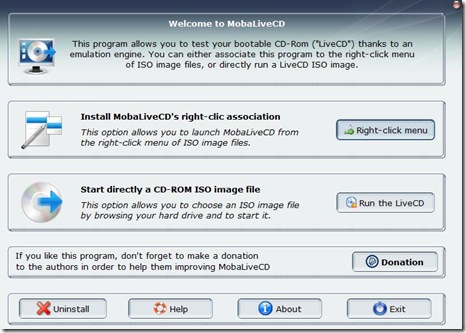 Warning: If you are not interested in the a freeware that will run your Linux LiveCD on Windows desktop then please don't look forward.
Do you want to run your Linux right from your Windows system? Do you know the exact way of running Linux directly from Windows? If your curiosity needs explanations then here is a free tools named  MobaLiveCD that can provide a chilling solutions for your queries.
Why should we use it?
The best reason for using MobaLiveCD is that it can allows you to test your LiveCD with just a single click without the need to burn a CD-Rom or to reboot your computer i.e after downloading the ISO image file of your favourite LiveCD, you just have to start it in MobaLiveCD.
How to run Linux from USD Drive?
It have virtual hard drive management. You can now install your favourite distribution on your virtual drive and carry it and run it from your USB drive.
Linux is the best choice for most of the geek's,coder and programmers but it lacks some media /multimedia applications, and so come to Windows (and Mac also).I'm a member of many LUG's (Linux User Groups) and usually uses Ubuntu but when it comes to my profession as designer i went of other operation systems(though sometimes i use gimp,inkscape etc tools on Linux).The best way to use both of them simultaneously is Mobal Live CD which uses its emulator named "Qemu".With the help of Qemu emulator you can easily run Linux Live-CDs ( iso images ) on your Windows desktop.Here are the basic features of the MobalLiveCD application:
First of all you don't need to burn the CD-Rom anymore (this is the best feature)
This is a windows program without installation and you can easily start it right from an USB drive.
You can use the right-click menu for an easy and fast start
The best this about MobalLiveCD is that its just 1.6MB Light and portable application packaged in a single executable file.
It have very clear and eye candy GUI (graphics user interface).
How to Use MobalLiveCD?
Download the application from MobaLiveCD website (direct download here )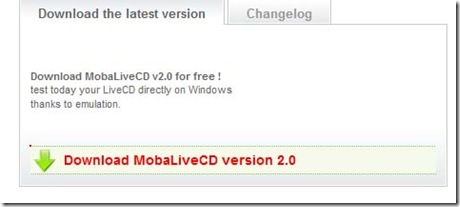 2.Run the application as a normal windows application

3.The GUI of the MobaLiveCD will look like this, go and load your ISO of Linux Live CD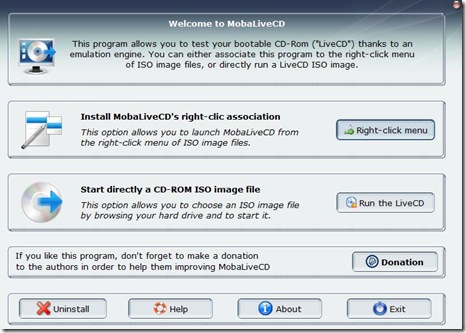 4.Browse and load your Linux ISO from your computer hard drive or CD-Rom.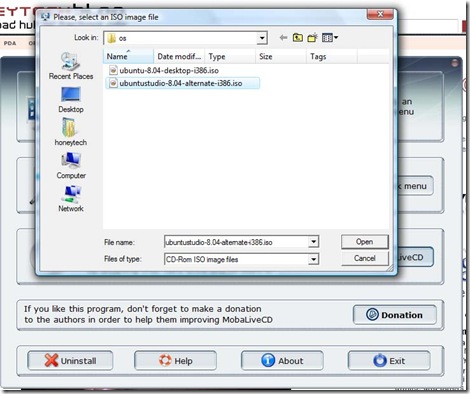 5.If you want to save changes that you make in the Linux live system, create a hard disk image for the virtual machine, else select No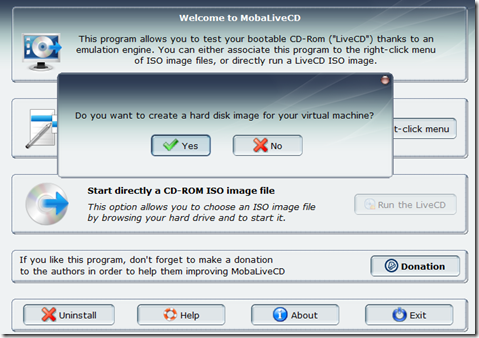 6.QEMU will load the ISO image with in your windows desktop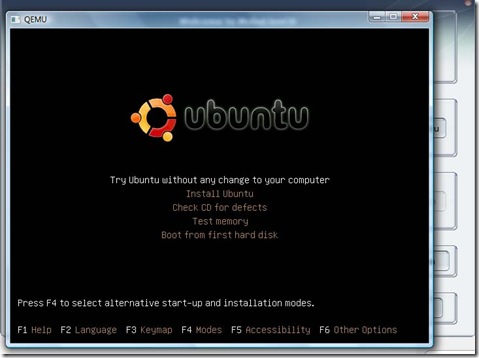 7.I use Ubutu image and its starting, you can easily start your own Linux now.