How to set permissions for Dreamweaver ftp files
If you are using Dreamweaver as you default ftp client then you might faced the file permissions issues over it i.e changing the chmod file permissions from Dreamweaver and other older versions is bit tougher. Their are several extension for Dreamweaver that allows users to set remote file permissions via FTP, some effective one are as follows:
Ftp managers are always a delicious part of the recipes for Techies and we generally used open source ftp clients like like fire ftp or another widely used ftp clients like smart ftp or Cute FTP but frankly that doesn't have homely feelings when you are used to inbuild features of Dreamweaver CS4 ftp manager.
Recently i watched my colleagues over the efficient use of Php Designer and then i change my mind from fire ftp to the live editing of the files. (Direct code changes in the server files).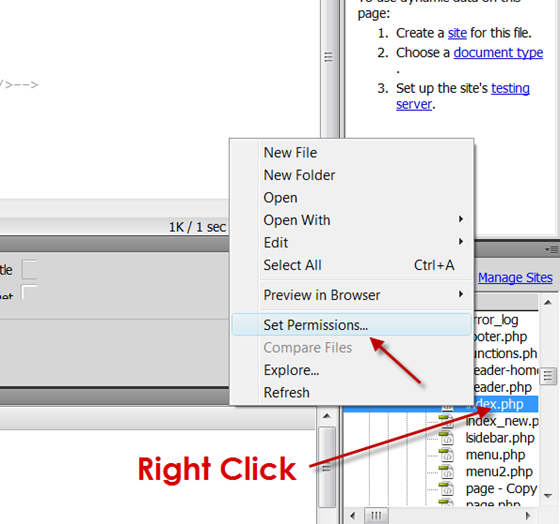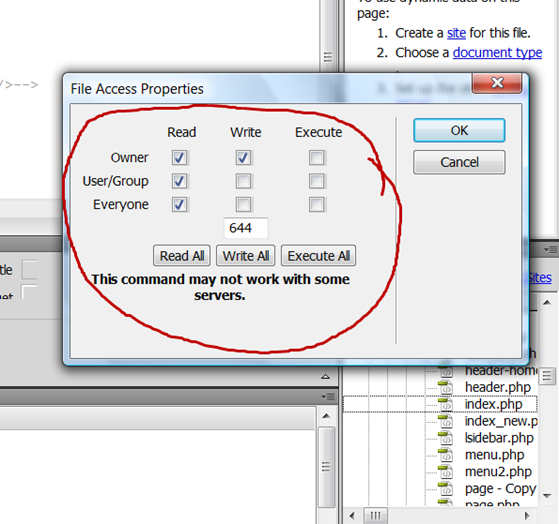 As per the above screen-shot, it is very easy to change the file permissions from Adobe Dreamweaver CS4 and editing live files saves lot of time as compare to ftp manager applications.
Note: If you are not mature enough for the live code editing on the server then i'll suggest you to take the backup of whatever you are editing. In case you have any issues with the DW then feel free to comment here for the free support.