How to Work From Home Using a Smartphone
We do everything we can to make sure that we do not miss work due to illness. But, no matter how hard we try, things just happen. No matter how many shots you get or pills you take, you can still wind up so sick that you cannot even get out of bed. If you have a smartphone, then you can still keep up on work even if you are too sick to get out of bed.
The Cloud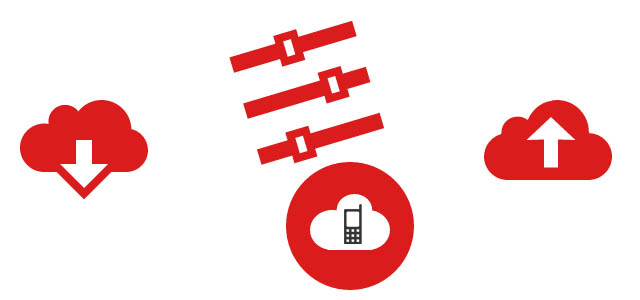 One of the things that you may have heard of lately is cloud computing and cloud storage. It is often referred to as simply, "the cloud." This is a subscription Internet storage service where you can securely save your information and then retrieve it using any Internet-enabled device. Conveniently enough, your smartphone is an Internet-enabled device. When your company uses cloud storage, you no longer need a central server or an expensive internal network. So not only can a cloud storage system allow you to access all of your work data from your smartphone while you are in bed, it can also save your company money.
Productivity Apps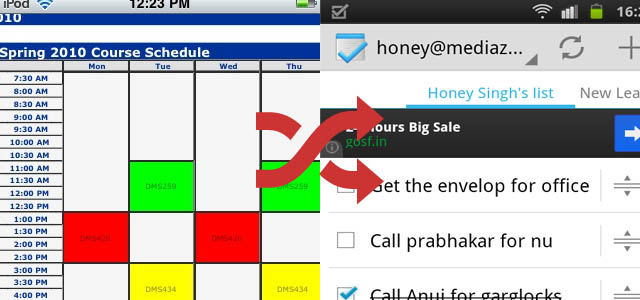 There is a whole library of productivity apps for your smartphone that you can use to help you keep track of your day, even when you are confined to your bed. You can get scheduling apps that will allow you to move appointments and reschedule meetings without leaving your bed. You can get accounting apps that can allow you to review client invoices and update your company's financial books while you are eating chicken soup and downing cough syrup.
Communication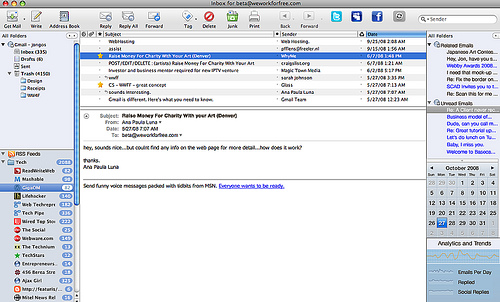 Image via Flickr by Jon Gosier
The great thing about touch screen Android phones is that you can stay in touch with your business contacts by texting and answering your email. Many people have their email sent to their smartphones as well as their desktop email client. Even if you cannot speak because of a sore throat, texting and email will allow you to still get important messages to clients and people back at your office.
The Internet (Most Crucial Requirement)
Always remember that your smartphone has been designed to give you full access to the Internet. If you need to access a website to research something for a client or if you need to log into your own company website for any reason, you do not need to get out of bed and drag yourself over to your home office and sit in front of your computer. All you need to stay up to date on all of your important Internet activity is your smartphone.
We all get sick, but getting sick does not mean that you have to lose track of what is going on at work. When you have the right apps loaded on your smartphone, then you can keep up with customer and company activity while you lie in your bed and recover from that nasty flu bug.
Author Bio
Shaun Chatman is a freelance writer by night and a gym trainer in the day. Shaun spends his free time playing with his kids or his gadgets.