IBM In Social Networks — My DeveloperWorks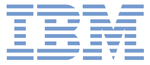 International Business Machines Corporation (IMB) world's largest leading company introducing social networks for the experts, efficient people. If you you're looking professional social networks where you will get world's top expertise, most efficient, productive workers and want to connect with them, communicate with them, share expertise, share other social networks — you should try MyDeveloperWorks.
If you want you can group networks in between of your collages in mydeveloperworks and even you can search any expert persons by inputing your desired things and get connect with that personal instantly. "The functions of the site are remarkably task-focused. IBM's demo video sets a stage of goal-oriented techies seeking a specific knowledge or skill set and using My developerWorks' groups, discussion threads, and profiles to determine who has experience or expertise in a particular field" — says Jolie.
Rww received emails rom IBM and IBM says, "IBM's goal with My developerWorks is to connect the global community of software developers and make it easier for them to create new technologies based on open standards such as Java, Linux and XML. With $4 trillion in global economic stimulus investments on the way for projects such as healthcare modernization, smart grids, and public infrastructure improvements – all of it technology-driven – IBM wants to give developers a seat at the table and help them build skills in hot technology areas including analytic's, clean tech, and cloud computing."
The question is what will happen if millions of expert software developer start to sharing information in between of them or with the whole world, sharing the compiling data, building teams, refining works and so on?