Instagram Concept For Windows Phone
From the look of things and the way they are going, it doesn't look like Instagram is going to come on the Windows Phone platform anytime soon. It's a shame because Windows Phone is a beautiful OS, unfortunately it's just no where near as popular as Android or iOS.
However, this did not stop Dribbble user Said Wafiq who took it upon himself to design a version of Instagram for Windows Phone following the beautifully minimal Metro design which Microsoft has implemented into Windows Phone. He's thought of everything when it comes to the design of the app. I'm sure if Facebook (owners of Instagram) gave him enough cash, he'd be willing to give the designs to them to make the app reality.
Windows Phone has a gorgeous interactive homescreen which updates in real time with smooth animations. Therefore, he started off with the homescreen itself and created a mockup of how the live tiles would display notifications when someone commented or liked one of your pictures.
He then followed it in true minimalist fashion how the startup screen would look like and its quite impressive to say the least.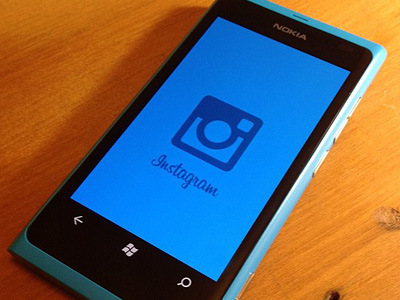 He then followed it with the main app itself, including each part of the app you would usually find on Android and iOS. However he's stuck fully to the Metro design, not just creating a port of the Android & iOS apps.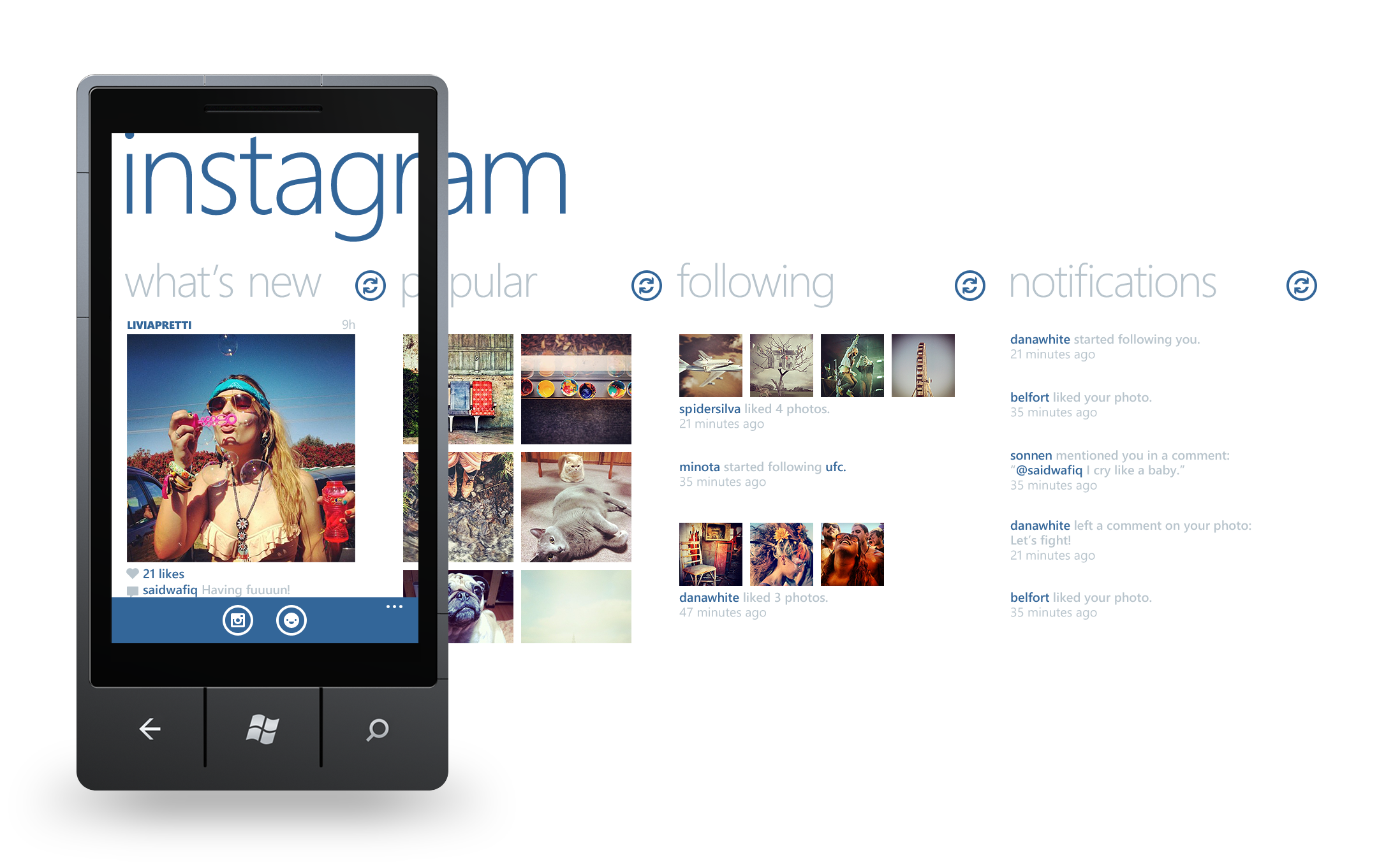 Lastly, he went onto creating the filter application screen. Photos usually always look better on dark backgrounds (this is why Photoshop has a dark background) it's why this part of the app is completely dark, complete opposite from the rest of the app.
This is a stunning concept of the app which probably won't ever be made into the real thing, which is unfortunate. It's great to see something like this either way.