Levels of Intimacy in Modern Day's Communication
The levels of intimacy maintained through communication, in the present world can be simply explained in the ten stages. Communicating through talking face to face has become the tenth stage of the communication platform. On the ninth level, video chatting can be placed. Speaking over the phone occupies the eighth strata, while letter writing has been marked on the seventh stage. IM and text messaging constitute the sixth and fifth stage of the levels of communication. At the fourth level, maintaining contact through email can be mentioned.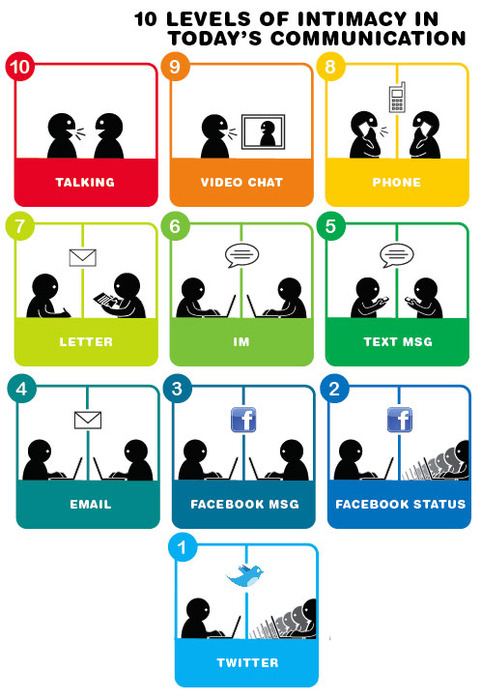 Massaging over Facebook, to maintain communication and updating status on Facebook has been providing the third and fourth levels of communication process. But interacting over Twitter has achieved the topmost level of medium of communication of the modern times.