List of Top 35 "Do Follow" Blogs and Forums (PR 5 and Above)
You need not be a web guru to know that Link Building is the most important factor when it comes to Search Engine Optimization. In fact, Link Building is the major keystones of any SEO and Internet Marketing project. Many web masters also believe link building as the best technique to perk up ranking and traffic. However, you should always consider natural links, than those are produce in shortest period, because they carry long-term results. On the other hand, always understand that search engine is not a human, but it of course has its own algorithm to decide upon good and bad links. If you are not careful in following search engine rules, then you are more likely to be considered as spammer.
When it comes to link building methods we have all done, Article submission, Directory submission, Forum Posts, Social Bookmarking, Linkbait, Buying links, Link Exchanges Paid Reviews and blah blah blah! But have you tried the fastest and reliable means of link building? It's time to try out "dofollow blogs and forums", such blogs allows to comment with no-follow attribute removed, in order to encourage visitors to comment. Most of us look for quality do follow blogs and forums so as to increase our Page Rank, Search Engine Position and Traffic. I have comprised a well-researched list of 35 top Dofollow blogs and forums that can help you improve search engine placing in next PR update.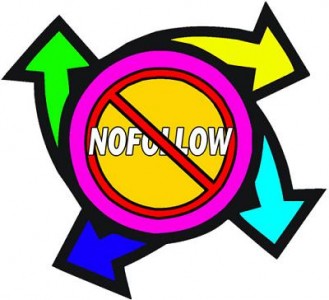 PR 9
http://www.flickr.com/help/forum/en-us/
Pr 8
PR 7
http://www.sitepoint.com/forums/
http://www.gamespot.com/forums/index.html
http://www.bungie.net/Forums/default.aspx
http://amsci-forum.amsci.org/archives/American-Scientist-Open-Access-Forum.html
Pr 6
http://www.dreamteammoney.com/
http://www.feedforall.com/forum/
http://forum.newsgator.com/
http://weblogtoolscollection.com/
Pr 5
http://forums.photobucket.com/
http://forums.myspace.com/s/4.aspx?fuseaction=forums.viewsubforum
http://www.daniweb.com/forums/
http://www.techsupportforum.com/
http://forums.worldofwarcraft.com/index.html?sid=1
Additional Tip – Here is search engines where you can find "do follow" blogs by searching with your desired keywords.
http://www.google.com/coop/cse?cx=010363265520675485990:xjmxcyokkls
Note – I do not own nor control any of these blogs and forums. I'm just sharing the valuable information that are kept secret by top webmasters. However, if you want to improve on your search engine rankings, then write quality and relevant comments so as to get approval. It's very good business and also help your blog/website prevent from being blacklisted by spam fighting scripts.