Merry Christmas with a free Christmas WordPress theme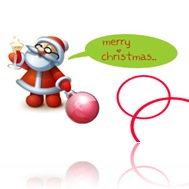 Theme Name : Christmas
Theme Size :  116 KB
Its a very light weighted wordpress theme having variety of  features including twitter,Forms and Flickr integrations.

Features :
What I'm Doing? : Twitter Integrations with in the theme.
Newsletter : Newsletter forms with the subscriptions options.
Contact : It also have in build cformII contact form within the sidebar.
Domtab Menu : It have DOMTab – Navigation tabs with CSS integrated within the wordpress sidebar.
Adsense: Adsense codes are integrated within the every posts.
Header : It have 994×200 size banner as a header.By default it shows Christmas Santa's and doesn't require any modifications.
Top Navigation :  A beautiful winter color green as navigations suites perfect on the red Christmas based theme.
Note: All the plugin integrations are used keeping in mind that if a new user don't have the specific plugin then the Christmas theme auto suggest a plugin name and download URL rather that yielding php function errors.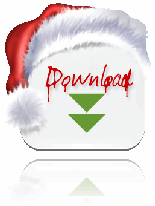 [download#6]