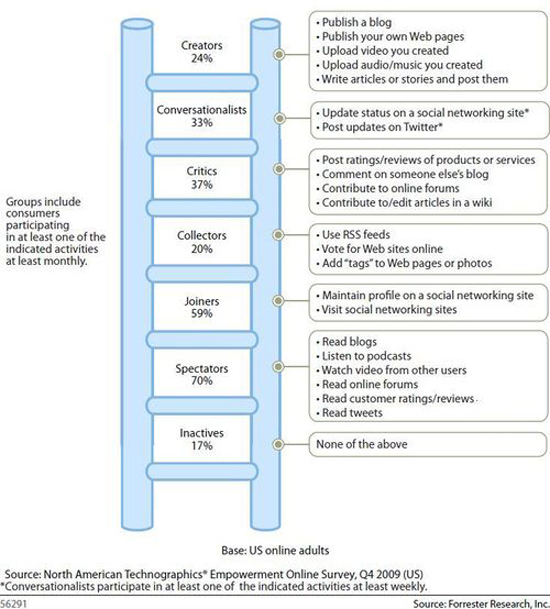 Social Networks has been the biggest trend in 2009, and more likely to play an vital role in 2010. As we see number of logins to increase on Twitter and Facebook, there is a huge role played by adults those are in their 30s and above. A third of adults are now using Web for quick conversation with their loved ones. They log in at least once in a week to post and receive updates on sites like Facebook and Twitter. The ranks of these networkers, dubbed "conversationalists" in a report released today by Forrester Research, have grown in the past couple of years. Most users are women, and they aren't only young people — 70% of the adults in this category are 30 and older. (The report looked only at people 18 and over, so the youngest users aren't included.)
According to WSJ blog,
Although Twitter might seem to be the most likely outlet for these conversationalists, Forrester's surveys "indicate that there are actually even more people conversing this way through Facebook." The survey, which looked at more than 10,000 people, also indicates that 70% of adults online are at least "spectators" in social media, reading blogs, tweets and online forums, although they might not participate. That number has leveled off over the past year amid a shift in online activity toward the "conversationalists."
The survey further concluded saying 60% of web users maintain their profiles and this number is growing rapidly. The overall survey also stated that only about 17% of Internet users don't take part in any kind social networking.
Honey Singh
is designer by taste & Blogger by hobby. Foursquare, Twitter and Facebook buff! You can always reach me at honey(At)honeytechblog.com. If you have instinct you can explore more on my social profiles
You can follow any responses to this entry through the RSS 2.0 feed. You can leave a response, or trackback from your own site.