Recently i noticed a feature on Youtube to sign-up from Facebook account for a new Youtube account i.e sign up for YouTube with your Facebook account. (initially its just the Facebook integration after login into Youtube, correct me if i'm wrong.)
Have a look over this screen shot

Note: You need to allow facebook account to sign-up for youtube account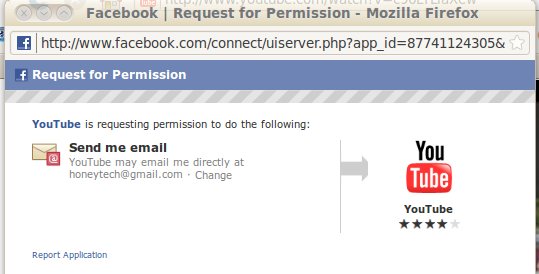 You need to create new google account if you want to sign-up

In order to sign you up for YouTube, we need to log you out of your Google Account before starting the sign-up process.
When you sign-up you will be asked for confirmations and usernames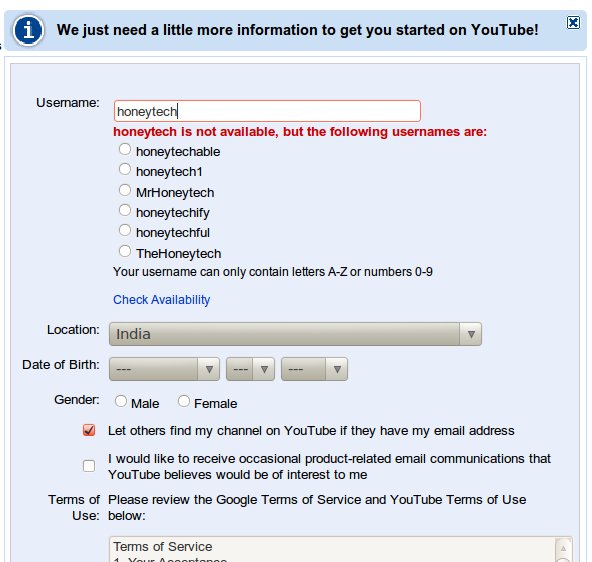 We all know that Facebook grabs 41% of social media traffic , Yahoo mail offers Facebook status updater ,facebook is top search on all major search engines and most importantly Facebook is the biggest site in United States so its quite obvious that all the user based websites need to follow Facebook for account portability and users ease. Its new for me that Google accounts are bending against Facebook accounts.
Do they also allows tweet login? (depends ? )
Honey Singh
is designer by taste & Blogger by hobby. Foursquare, Twitter and Facebook buff! You can always reach me at honey(At)honeytechblog.com. If you have instinct you can explore more on my social profiles
You can follow any responses to this entry through the RSS 2.0 feed. You can leave a response, or trackback from your own site.