Mobogenie is an All in One PC Suite for any Android Smartphone
Remember the days when you needed a PC Suite along with every Symbian device. In the absence of a PC Suite, it was not possible to directly connect your phone to the PC and transfer files let alone manage contacts and apps. Enter Android, and the situation changed. The openness of the platform means that you can do away with any accompanying windows PC software. Mobogenie wishes to change that though. A single piece of Windows software that suffices to all your android smartphone needs. Whether it's a Samsung or a Sony, if it's running Android 2.1 or above, Mobogenie will connect your smartphone to your PC.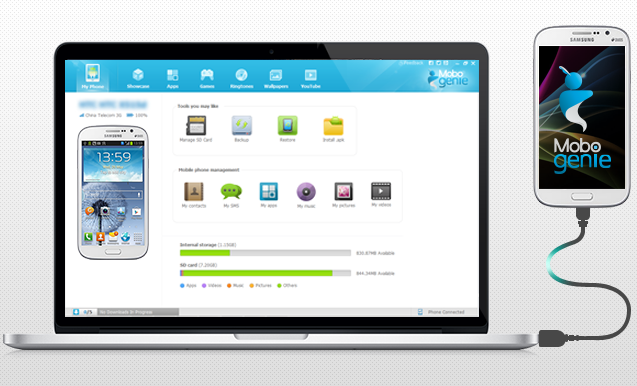 To use Mobogenie you need to first enable USB Debugging mode on your smartphone. The mechanism of enabling USB Debugging on different versions of android is different. You can check out how to enable it here. Once that is accomplished, all you need to do is launch Mobogenie with administrator rights and connect your smartphone to your PC with USB cable. Once its up and running, you can carry out the following tasks with Mobogenie.
Backup Your Smartphone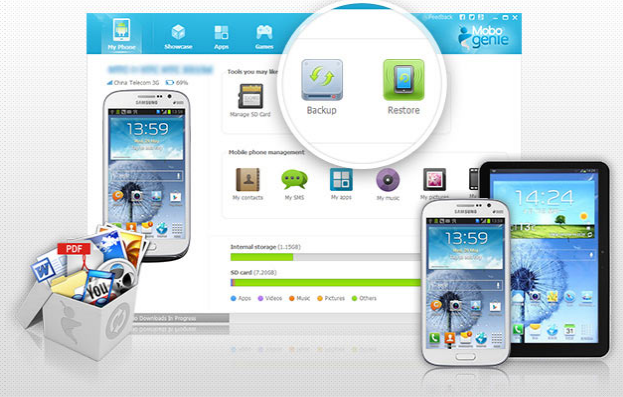 Mobogenie can backup your contacts, messages, apps, music, pictures and videos and save the backup on your PC. You can also restore your smartphone to an earlier point.
Manage your Contacts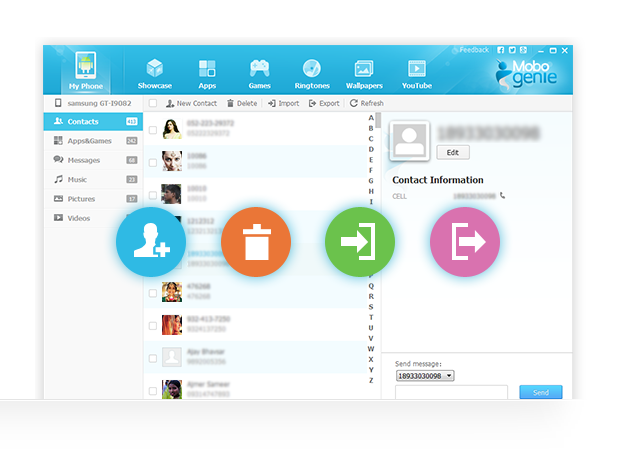 With Mobogenie you can manage your android contacts, edit them, add new details like email-id's, contact picture, etc and add new contacts.
Send and Receive Text Messages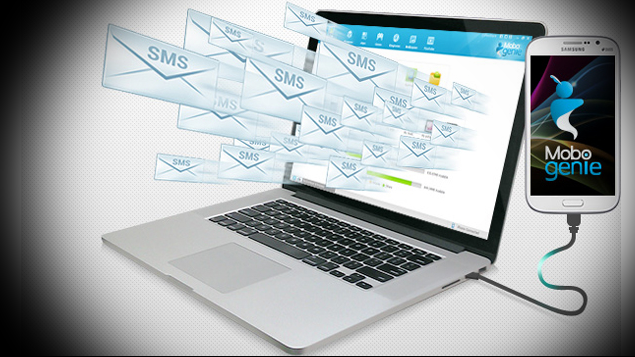 One of the best features of Mobogenie is that when its a question of sending and receiving text messages, you can let go of your device and send them straight from your PC. Messages that are received appear in a dialogue box and you can immediately reply to them. You can also view your conversations and start new conversations.
Manage and Update Existing Apps
In My Apps, the entire list of installed apps is shown. you can move an app to SD card, uninstall an app and even update it. Updating an app occurs over your broadband connection, cutting on your mobile data usage.
Mange Media
You can access your music files, pictures and videos from mobogenie and set them as wallpaper or ringtone from your PC itself. You can also play files from your phone's music library and import new music files just in case you've had enough of existing playlists.
Download Free Apps and Games
Mobogenie offers thousands of apps and games that are available of the PlayStore for free. Why then would want to download them via Mobogenie? For one, your Broadband connection works faster than Mobile network and the data cost of broadband connections are far less compared to any 3G/4G plans.
Download Free Ringtones and Wallpapers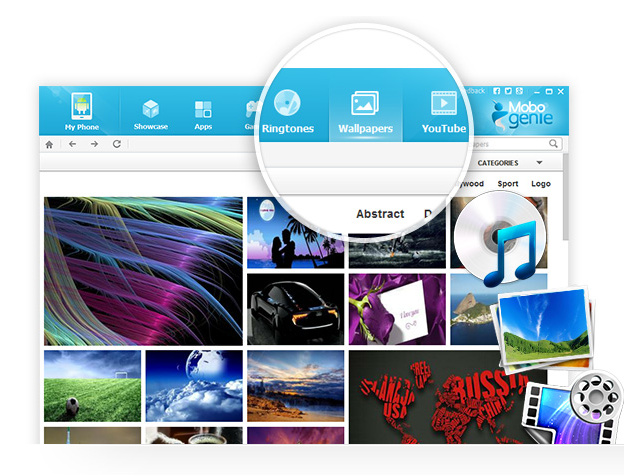 Freebies such as Ringtones come standard with Mobogenie. Current hits, popular ringtones are all available for download and can be set as your smartphones default ringtone. You won't have to rely on multiple sources for wallpapers, Mobogenie has a huge wallpaper catalog spanning various categories such as Nature, Abstract, Designs, Sport, etc. The Wallpapers are downloaded into Image folder in your gallery.
Download YouTube Videos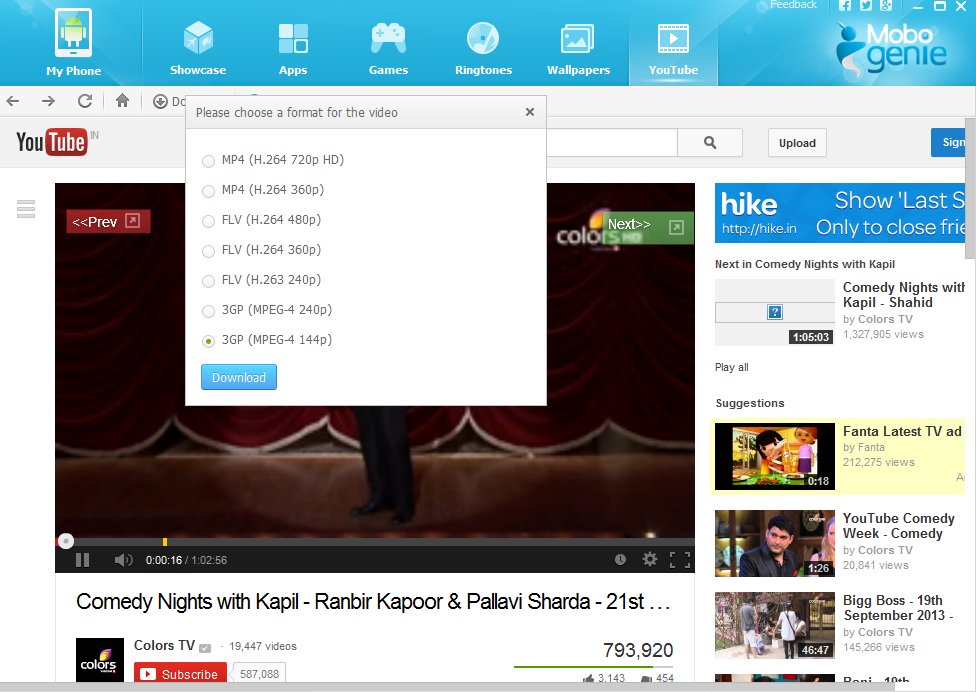 One nice addition is a built in YouTube video downloader. You can browse it like you browse on any internet browser. Click on the video you wish to download and hit download on top. A dialogue box appears where you can set the video format such as 3gp or mp4. The video is sent straight to your device.
Try it here: Download Mobogenie.