Myfav.es Simple Startpage For Productive Start Of The Day
As a blogger, it is necessary to have a good startpage on browser because it not only makes you distraction free but also increase your productivity. Now the question arises, should it be focused on simplicity, flashy or informative? Well, it totally depends on an individual and no one can guess about it. In this post, I'm sharing Myfav.es – a browser startpage that show hyperlinked icons of your favorite websites. In addition to this, there is an option to display a search bar which can be adjusted to favorite search engine.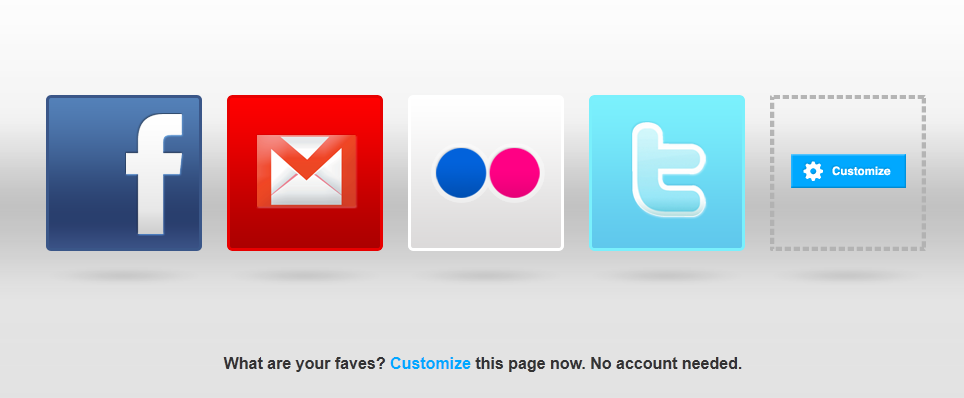 The background of Myfav.es starts off with default, dull kind of silver and has variety of options and sub-options that offers you to select different variants of background.
Myfav.es has standard collection of many websites (only popular websites) and you can choose any of them with pre-loaded icons. In addition to this, you can also create keyboard shortcuts which offers you quick access. In my opinion, if you are looking for simple and focused portal to start your working day, then Myfav.es is a better choice because it perfectly suits your taste and help you to choose your favorite web pages.
One thing i do not like about this website, is that you are not allowed to add your own .jpeg or .png images to this website and have to use default images this website provides to you.