Nikon S800c – The First Android Camera
Nikon's first Android camera, Coolpix S800c is here to provide you the Android experience like any other Android powered device of the present times. The camera runs on Gingerbread, Android version 2.3. It is a touch-sensitive camera, with the majority of the operations being carried on through touch-mechanism (without any button-oriented function). The backside of the camera provides a touch-sensitive screen of 3.5-inch OLED panel. The fancy device comes with a micro USB port along with a mini HDMI outlet.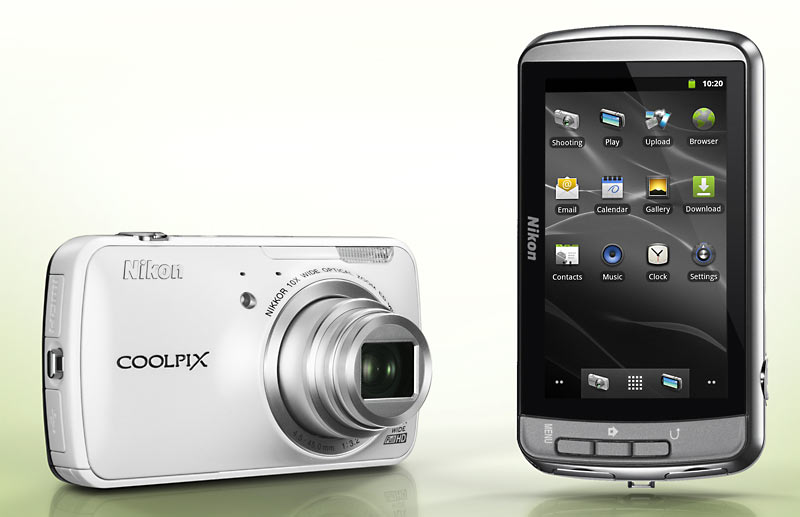 The camera has a very quick response time and is indeed fast in booting. It can also shoot at a speed of 8 frames per second, which is quite impressive. The device captures the clicks on JPEG format. The macro focus also allows you to take shots at a close-up range with much ease.
However, the performance of the android camera in low light is not up to the mark. Additional light source or the flashlight helps in taking the pictures of quality, in the low-light areas. The flashlight provides some relief in this regard, but it is associated with causing certain unpleasant shadow (as in case of all the cameras in general), that adds to the woes of taking pictures under low light. In addition to this, the shutter speed of the Android is also not preferable, in comparison to the standard cameras available in the market.
You can even download certain apps from the Google store, like the Angry Birds, and enjoy your leisure time playing them on your new Android camera.