No More Free Supports For Windows XP
Microsoft stopped to giving free supports for Windows XP. Right now, they will more focus on Windows Vista's supports and it's not possible to keep supporting for free an 8 year old operating systems forever.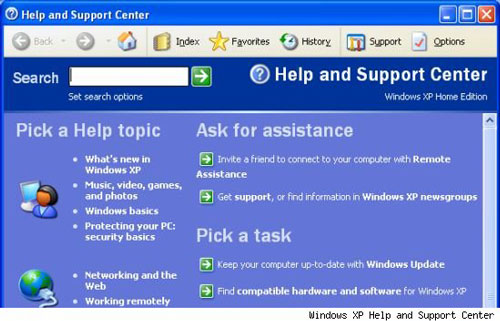 Microsoft no longer offering free supports for Windows XP Home Edition which has entitled. As well this company stopped supporting for Office 2003. If you wants, by paying you can extended the supports but no more free answers from Microsoft.
About security updates, the Windows XP and Office users will get notifications from their side.