Norton Giving Beta Version Of Norton Online Family
From the last Monday, Symantec giving free security program for the parents to track how their child using internet and the beta version Norton Online Family it's available for download and it will remain free at least in 2009 and one years subscriptions will start in January 1, 2010 and expected price of the software will be $60.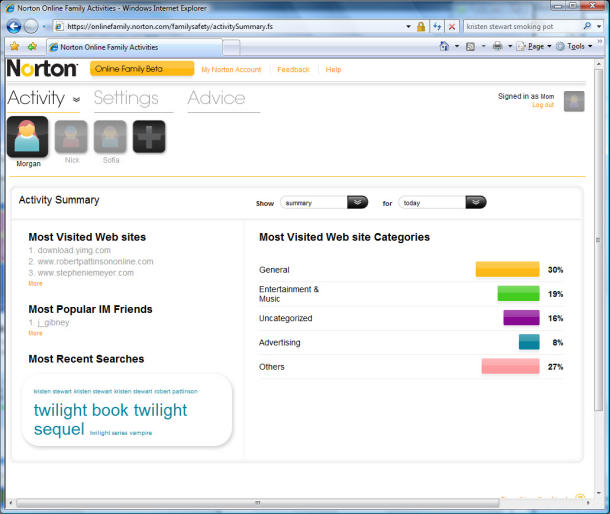 By using this security suite Norton will possible trying to ensure the parents about their child safely in online. It's collecting blacklist, boilerplate. There's a wide range of control over what sites a child can access. The restrictions can vary from a strict no-access policy that can block specific sites and site categories, to a more lenient notification e-mail sent to the parents when the child visits sites that parents merely want to me warned about. On the child's side, kids are given the option of e-mailing their parents when they're blocked–if the parents allow those e-mails the first place – explains seth.
Products manager of Norton Online Family, Jody Gibney says, "We want to encourage a different philosophical approach, encouraging parents to talk to kids instead of setting up an adversarial relationship." It's really awesome and useful to track what's your kids browsing and what things they are doing in social networks. Also, it will warn when they will try to visit any blocked sites and even what things has search — all the terms/query will be available for the parents.