OpenOffice 3.0 with a new zeal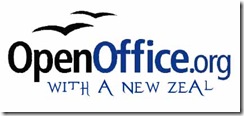 OpenOffice.org proved to the best alternative for the MS Office.Its  an open-source product and a project.Open Office is a multiplatform office productivity suite having desktop applications such as a spreadsheet program , a word processor, a presentation manager, and a drawing program, with a good GUI (user interface ).OpenOffice also works transparently with a variety of file formats, including those of Microsoft Office. . OpenOffice runs on Solaris, Linux (including PPC Linux), and Windows.
Here are the following best thing about OpenOffice.org 3.0 :
OpenOffice is so easy to install, with a whole new look and feel.
Localizations of OpenOffice are available in 27 languages, with more being constantly added by the community
The first office suite to use the new OASIS OpenDocument format, the future-proof international standard for office software
Written in C++ and with documented APIs licensed under the LGPL and SISSL open-source protocols,
More intuitive, more easy to use than ever, with a host of new usability features
Complete with Base: an easy-to-use database manager with a fully integrated database
OpenOffice allows any knowledgeable developer to benefit from the source 
Compatible with other software packages – now understands even obscure and rarely used features in major competitors.
(http://download.openoffice.org/)
(Download for Windows ,Linux RPM ,Linux DEB ,Solaris x86 ,Solaris SPARC ,Mac OSX Intel ,Mac OSX PPC)