PageModo: Create Free Facebook Pages For Your Business
Anyone who uses social networks to promote their business online will love Pagemodo. This cool web app lets you embed videos and products in your Facebook pages via a customized tab, thereby allowing you to add an extra dimension on how your Facebook page advertises.

Pagemodo uses Pagebuilder, one of its initial releases, an online tool to customize Facebook business pages. Using Pagemodo is easy as it requires little or no graphics designing skills and users can choose from available templates which can be chosen and pasted on the business page over Facebook. The services offered by Pagemodo are 100% free to use and offers a lot of customization on the layout of the templates.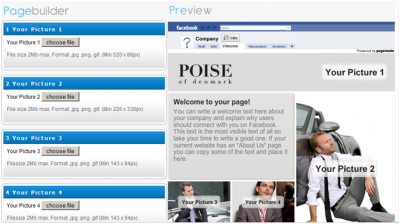 Getting started with Pagemodo is easy, just complete the simple sign up form and you're ready to go. You can also log in using your existing Facebook account information making it easier to start on Pagemodo. Once logged in, you get to the Marketing Tools page where you can choose templates, preview them and eventually customize them. Navigating a little forward take you to the Pagebuilder page where you can create your own custom page by adding your own images, videos and customizing the colors and lay outs with simple to use menus. While you make changes, the preview pane shows the updated changes on how your page will look. Pictures, Text Box designs, Additional Information fields, headline panes all can be customized to meet your requirements. With the MyPage link, you can create and save multiple pages for your single Facebook account and simultaneously work on multiple business pages.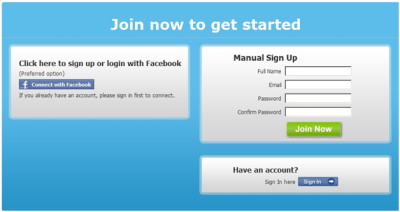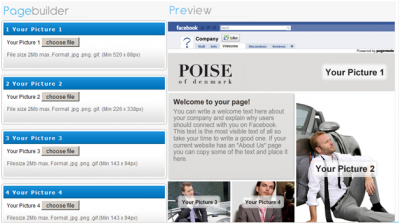 The pre-defined templates can be chosen from the Layout tab in the Marketing Tools page and new templates are continuously being added to Pagemodo. Also, you can change the layout of the template to suite your own needs. This can be done via the Customize pane on the same page.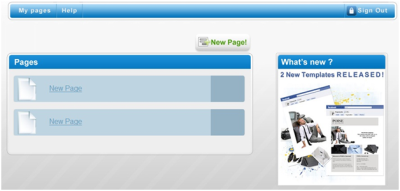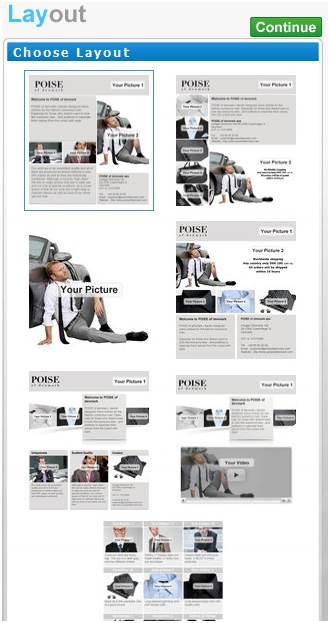 Although the service is free, Pagemodo also offers paid services, which include access to more templates with additional features like more number of pages (up to 15), addition of footers and removal of the Pagemodo branding. Plans start from as low as $9 per month and scale up to $59 per month for the 15 page no branding Pagebuilder. Also forum support is included for paid subscriptions for additional customization help if one needs.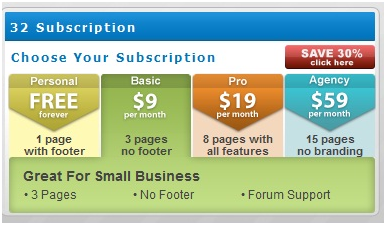 Overall, the free service of Pagemodo is sufficient for all your basic business requirements, however, an investment of a few dollars per month can certainly increase on how your products/services are advertised on Facebook!