PDFescape: Open and Edit PDF Files Online
There are many software, free and paid ones which enables users edit PDF files. Recently, I came across an excellent web service, PDFescape, which enables users convert PDF files online.

PDFescape is a free online tool which enables users to open and edit PDF files online. To use the service, make sure javascript is enabled in your browser. To start the process, click on Start Now.

You can use the service without making an account. But you can make an account if you want to manage your PDF files securely. I'll be using the unregistered version for now just for testing purposes.

You can either upload the PDF file from your computer or use some internet source to upload and edit the file. But make sure that the file is under 2mb and it must be less than 50 pages. Upload the file by choosing one of the options.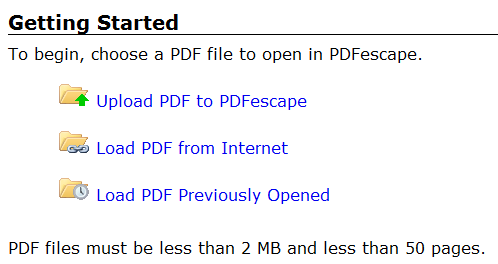 Once the file is uploaded, it will open the file with the editing tools in the left sidebar. Add, edit or fill PDF forms using the options and you are done.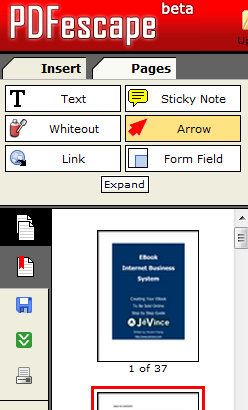 If you know any other free PDF editor, please share it with us using the comments section below.